Dog Boarding, Dog Daycare, Dog Grooming
Pamper Your Pooch with Dog Boarding at Paw Haven!!
With prices starting at only $40 a day, pet parents have plenty of options for their fur babies.
Paw Haven is an Exclusive
Dog Daycare Center
Very Large Play Areas
& Large Boarding Suites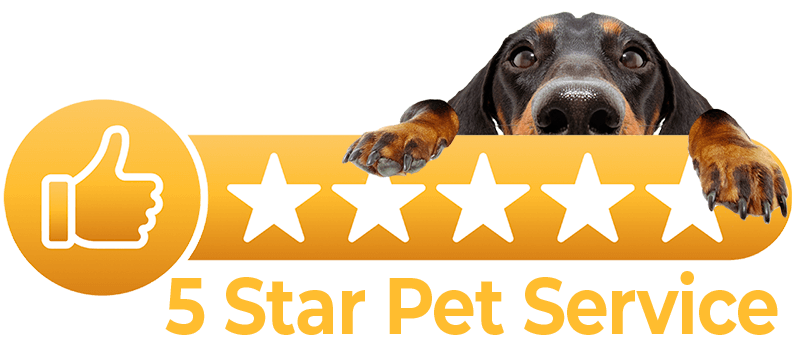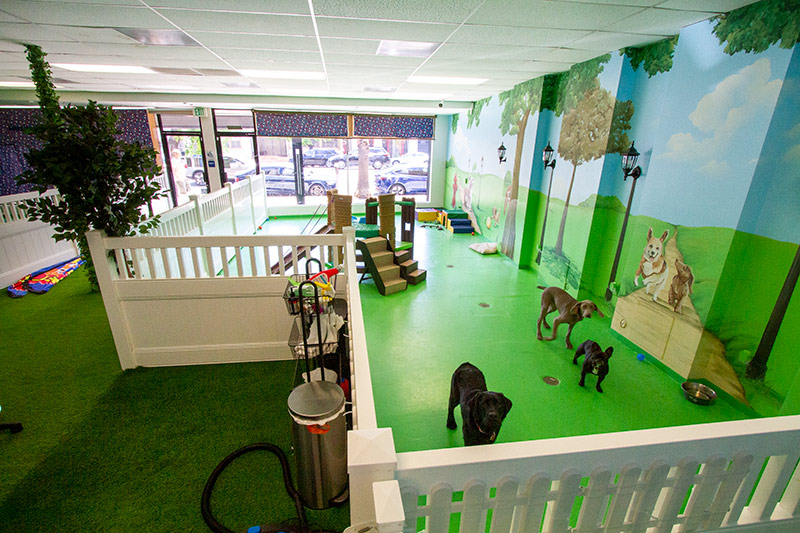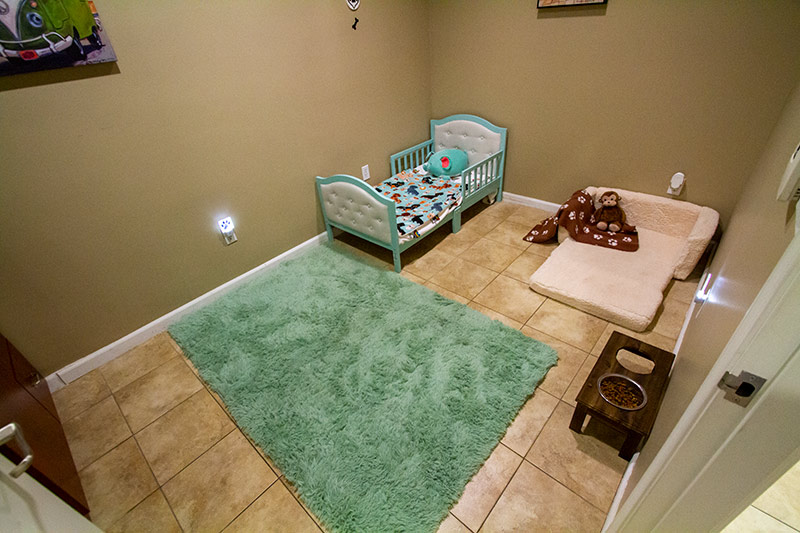 About Paw Haven
We offer dog boarding, doggie daycare, a dog spa, dog grooming, and more. Our premier resort has a selection of packages for you to choose from. With an array of options to serve your unique needs, it's easy to find the boarding solutions you have been looking for here.
Our staff of experienced dog lovers will socialize with your pup, providing a stimulating and enriching environment no matter how long each visit may be. After all, the Paw Haven team enjoys playing with and giving out pets as much as your dog likes receiving them! So, you can relax knowing that your canine companion will never be deprived of affirming cuddles.
The next time you search "dog boarding near me," we hope that you will find just what you need at our accommodating dog boarding center. Located in Los Angeles county in the city of Sherman Oaks, we can tailor our services to your needs based on length of stay, multiple dogs, and more.
Excellent Daycare Play Areas
Every play area at Paw Haven is fitted with epoxy & beading for traction, and epoxy is soft on the paws vs concrete, providing cushioning for your dog's joints as well as a safe and comfortable environment for playing. This helps to make our daycare spaces ideal for dogs of all ages. Then, the ample natural light from floor-to-ceiling windows creates a tranquil environment for your dog to have fun!
Also, we have high-quality air filters throughout our facility which ensures the best possible circulation and air quality. In fact, the same high-quality air filter systems can be found in veterinary clinics and hospitals. Not only do they eliminate airborne bacteria, but they help to ensure that your dog is only exposed to a healthy and happy stay.
Our large air-conditioned play area measures 880 square feet and has two separated sides. One side is usually set apart for large dogs, while the other is for smaller dogs and toy breeds. Sometimes, we will also split up our play area based on energy levels. That way, high-energy dogs can enjoy interacting with their peers while calm or more reserved dogs can relax in peace. Big or small, introverts or extroverts, all are welcomed here!
An Exceptional Boarding Facility
At Pet Haven, our boarding facility is sure to have what you need. Our team has gone above and beyond to make it lavish.  What you select will depend on what works best for you and your dog.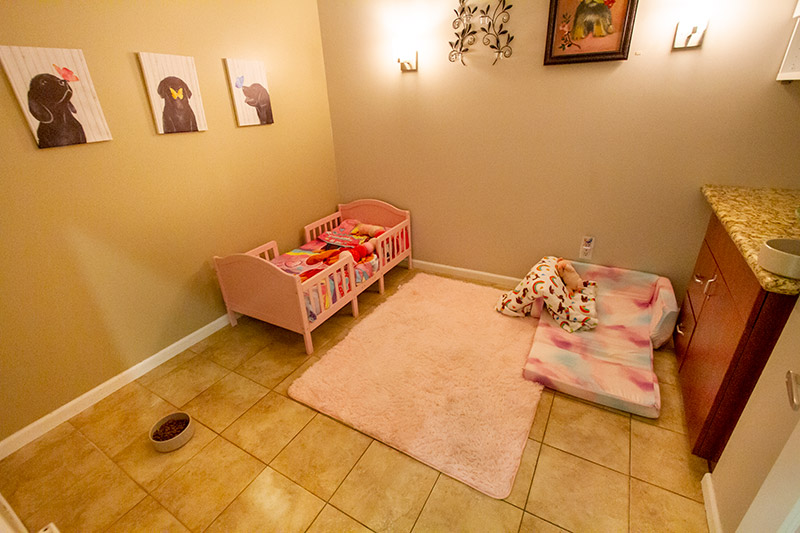 We Offer Three Types of Dog Boarding Suites:
Dog Slumber Party
Your pup gets to socialize with other dogs in a dog hotel type of environment.
Private Suite
Our 8 feet by 3.5 feet private suite is another great option with plenty of room for your dog.
Private Penthouse
With this ultimate pet pampering experience, your canine companion will enjoy a fully embellished, decorated room with real, toddler-sized off-the-ground dog-sized beds and couches. These penthouse rooms vary in size ranging from 9' x 9' to 13' x 7'.
Available Add Ons:
Various add-ons and Pet Haven services are offered to give you and your dog versatility of choice and exceptional care!
Grooming & Spa Services
When you pick up your pooch, they will have been groomed and pampered by our experienced team
Training
Need some doggie training? We can help!
Shuttle Services
we offer pick up and drop off of your dog (subject to availability)
Treats
Who doesn't enjoy a tasty snack? Our owner-approved treats make your dog's stay that much better
Puppy Report Cards
Stay up to date with the details of your dog's stay with custom reports
Individual Playtime
One-on-one time is enriching and helps your dog get comfortable and feel safe
Cuddles
Affection is always included here! We love dogs as much as you do
Dog Walks
Exercise helps keep your dog healthier and happier. Plus, it provides enrichment!
Birthday Parties
Is your pup celebrating a milestone? We've got you covered
Doggie Desserts
Everyone needs a special treat every now and again. Our dog-safe desserts are delicious and nutritious!
Medication Administration
If your dog is on medication, we will responsibly administer it as needed
White Noise Machines & Music for a Relaxing Bedtime Routine
Help your dog relax with a serene ambiance.
Benefits of Choosing Our Dog Daycare
If you are still not sure if this is the daycare for you, know that our facility is tons of fun for your dog. It is highly beneficial to your pup's mental and physical well-being too!
Physical Exercise is great for your dog's health.
Mental engagement prevents destructive behaviors and helps your dog healthily express energy.
Socialization with other dogs is fantastic for your dog's overall mental state and temperament development.
Our facility is excellent in its activities, environment, and sanitary conditions.
Check in with live webcams to put your mind at ease
Many other dog services are available during their stay
Live webcams during business hours
If you have been searching for a Dog Daycare Near Me in the Sherman Oaks area, we are ready to assist you now! To learn more or schedule a visit, we encourage you to contact us. We want to provide the ultimate haven for your fur baby!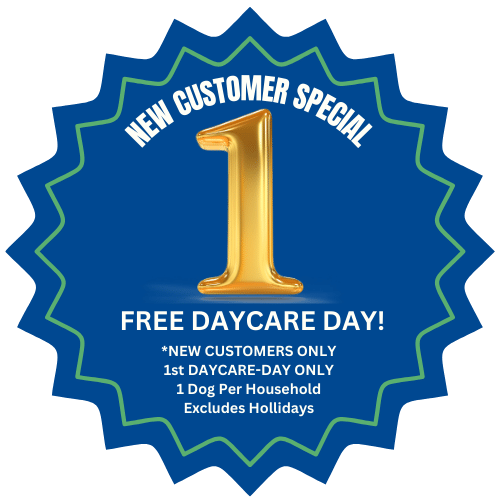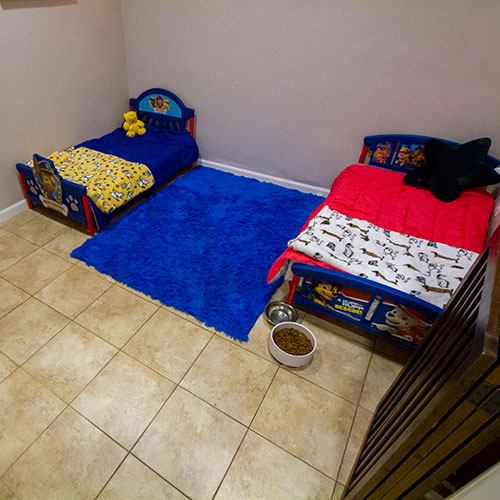 Boarding
From our premier facility to our experienced and highly-trained staff, we work hard to ensure that your dog's overnight stay is excellent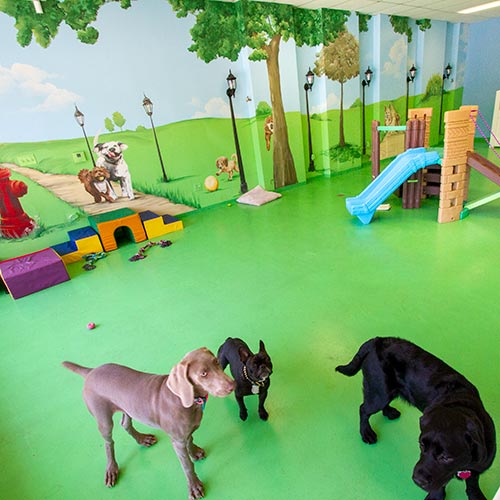 Daycare
Instead of worrying about where their owners are, your dog can enjoy playing, getting cuddles, and lots of attention from our expert dog daycare team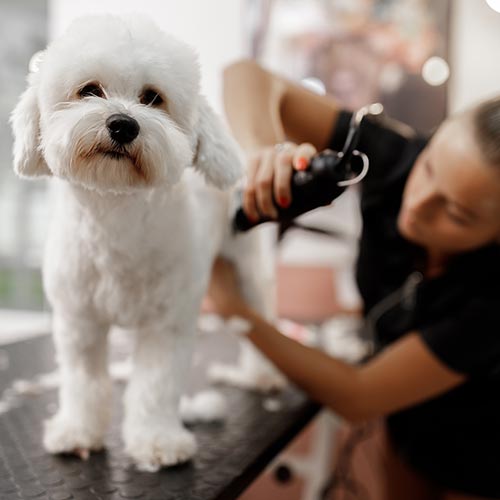 Grooming
We use only the finest dog-safe all-natural shampoos, dyes, and conditioners here at Paw Haven
Hear From Our Pet Parents
Get in touch with Paw Haven
13511 Ventura Blvd. Sherman Oaks CA. 91423
Get in Touch
(747) 250-9354