Dog Boarding in Panorama City
 When you're on the move, why not treat your four-legged friend to a delightful getaway? Planning a trip? Ensure your furry friend is well cared for. Book dog boarding in Panorama City today for a worry-free vacation!  At Paw Haven, we're committed to ensuring that their experience is as plush and pampering as any top-notch retreat. Dive into a realm where canines aren't just boarded, but celebrated! 🐾
Experience Your Next Best Stay 
Does your search history look something like "Dog Boarding in Panorama City" or "Kennels Near Me"? Say no more! Paw Haven is the perfect answer to your canine conundrums. In Panorama City, our modern facility is more than just a kennel; it's a lavish retreat complete with spa indulgences for your furry friend.
At Paw Haven, we've crafted an array of boarding options and add-ons to ensure your pup has a tail-wagging experience. Our passionate staff is dedicated to raising the bar in pet care, making each moment a paw-positive delight.
Making Paw Haven a Paw Heaven
We understand the emotional tug when it's time to part ways with your fur baby, even if it's just for a short while. When you choose dog boarding in Panorama City, you can leave on your vacation or business trip with peace of mind, knowing Paw Haven offers unparalleled care for your canine companion.
Our team focuses not just on your pet's safety but also on their comfort. Our specially designed play areas featuring soft epoxy flooring allow your dog to roam around without worrying about their paws or joints.
Moreover, our open-space facility allows your pup the freedom to socialize and stretch, unlike the confinements of traditional kennels. And the cherry on top? We maintain a serene atmosphere with medical-grade air purifiers and soothing background tunes, ensuring Paw Haven stands out as the epitome of doggie luxury.
Select Your Overnight Package 
At Paw Haven, we offer three distinct boarding options for you to choose from.
Give us a call to learn more about booking your dog's upcoming retreat in Panorama City!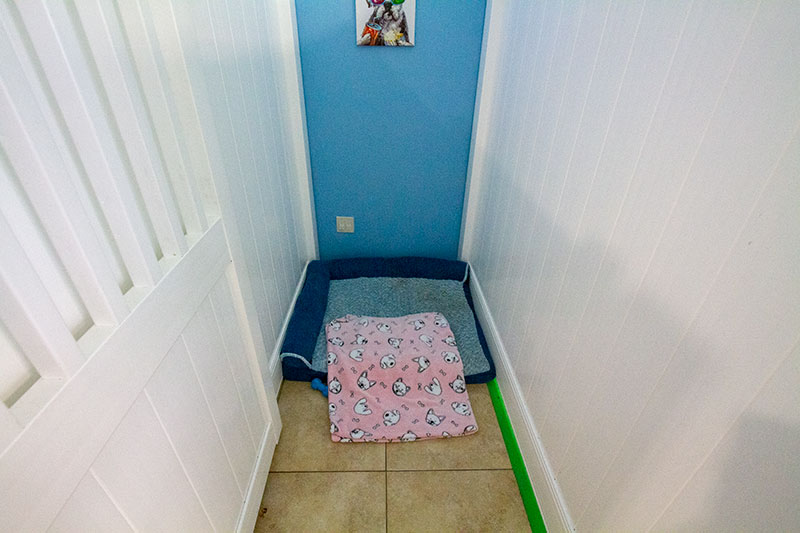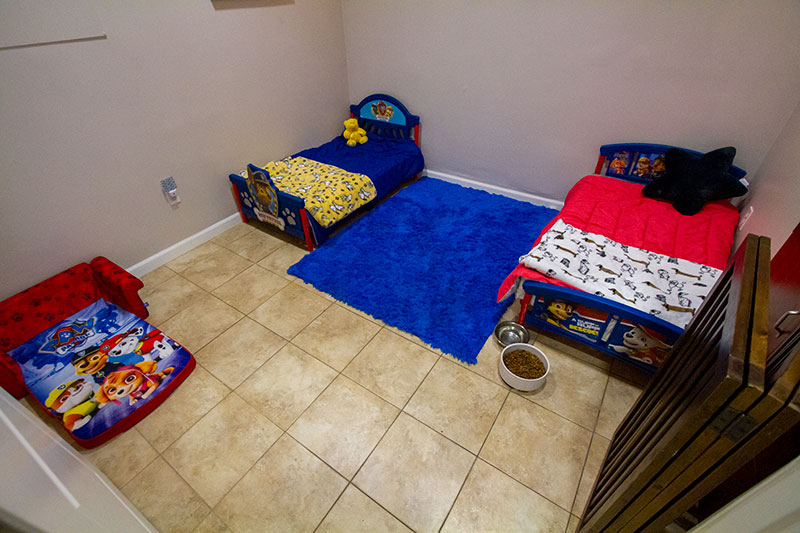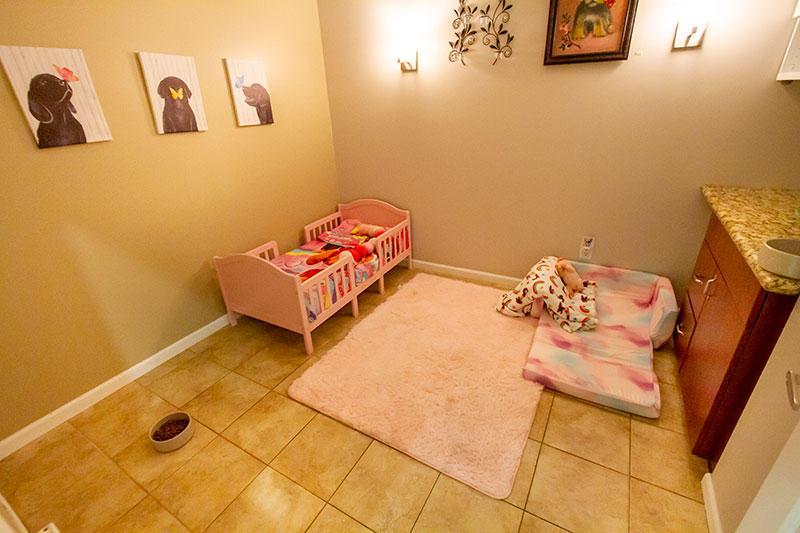 The Dog Slumber Party,
$70/Per Night. A large suite with a social experience for your pup!
The Private Suite
$80/Per Night. A comfortable, clean, 8' by 3.5' place for your dog to rest.
Private Penthouse
$105/Per Night. These fully decorated rooms come fitted with toddler beds and toddler couches. The rooms vary in size, ranging from 9' x 9' to 13' x 7'
Holidays: Additional $10/per night
Extended day discount (Excludes Holiday Weekends):
5 nights, 5% off
10 nights, 10% off
20 nights, 20% off
Each additional dog $10 off total, per night (Excludes Holiday Weekends)
*2 dogs in shared private room, take $10 off per night.
*3 dogs in shared private room, take $20 off per night.
*Multiple dog and long term stay discounts cannot be combined. The larger of the two discounts shall be applied.
Check In Times
Check-in time is 12pm.  Early check-in will be an additional daycare charge-either hourly or half day charge depending on how early.
Check-out time is 12pm.  Late check out will be an hourly, half day or full day daycare charge depending on checkout time.
Latest checkout is 6pm daily.
Add Ons to Howl Over
Give them the treatment they deserve!
Luxury Spa & Grooming
Ensuring your pup is fully pampered before pickup
Tricks & Training
At Paw Haven, our trainers are on hand to assist in guiding your four-legged friend
Shuttle for Dogs
Need a Lift? Our puppy shuttle is ready to assist around the Panorama City area
Scrumptious Snacks
We keep tails wagging at Paw Haven with scrumptious treats that owners endorse!
Up-to-Date Reports
When you opt for dog boarding in Panorama City, stay updated on every detail of their stay with our tailored reports!
One-On-One Playtime
We provide one-on-one play sessions with our staff to help your furry companion into new environments
Leg Day
Even though we skip leg day, let's not deprive your pup from an enriching walk around the area
Party Planning
Honor your furry friend's special day at Paw Haven; we'd be thrilled to be a part of it!
Doggo Desserts
Spoil them with our delicious dog-safe desserts during their stay!
Administering Medication
Leave it to our meticulous crew to diligently administer any medication your dog may need during their stay
Serenity & Sleep
Sleep is important for both humans and dogs, so we offer calming surround sound and white noise machines to ease your pup to sleep
Have you been scouring the web for the perfect "Dog Hotel" or "Nearby Dog Boarding" in Panorama City? Your search ends here! At Paw Haven, we aim to give your dog the ultimate boarding experience.
For a deeper dive into what our facility offers, please reach out. We promise, we're all bark and no bite!
Raising the Dog Boarding Bar
What Our Owners Should Know About Paw Haven:
Although cage-free, our open-space campus is always monitored and cared for by our dedicated staff.
Before finalizing your pup's stay, we suggest taking a tour of our premises to aid in selecting the ideal package and additional amenities!
We suggest a full day of doggie daycare for an effortless and relaxed shift into their night with us. 
Planning an extended overnight visit? We suggest a farewell bath, ensuring your four-legged pal returns home feeling refreshed and spotless!
We're equipped with cozy blankets and comfortable sofas, so there's no need for additional items or toys. However, if your pup requires medication, please inform us beforehand so we can accommodate accordingly.
Kindly supply sufficient dog food for the duration of the stay. It's good to maintain their regular diet to avoid any potential digestive issues. 
Looking to board during the Holidays? Secure a spot for your furry friend ahead of time when you choose Paw Haven's dog boarding in Panorama City!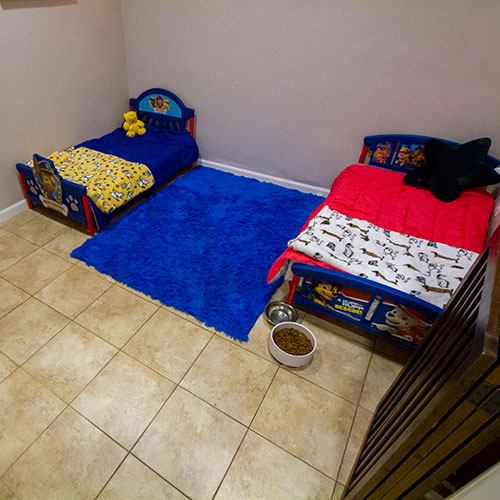 Boarding
From our premier facility to our experienced and highly-trained staff, we work hard to ensure that your dog's overnight stay is excellent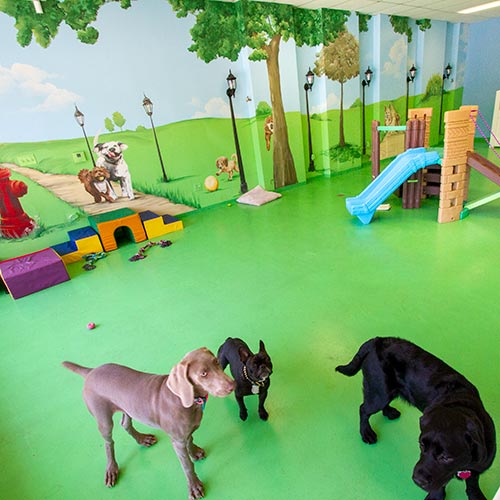 Daycare
Instead of worrying about where their owners are, your dog can enjoy playing, getting cuddles, and lots of attention from our expert dog daycare team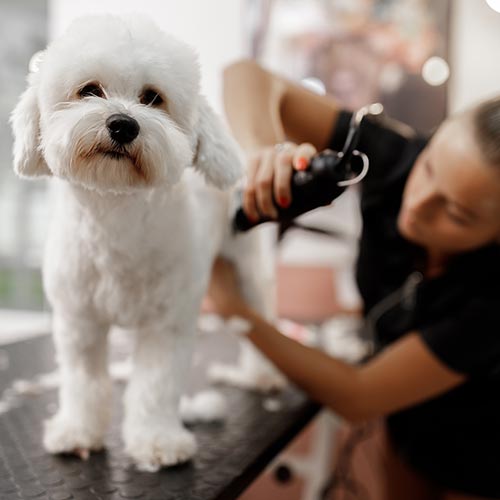 Grooming
We use only the finest dog-safe all-natural shampoos, dyes, and conditioners here at Paw Haven
Hear From Our Pet Parents
Get in Touch
(747) 250-9354