Dog Grooming in North Hollywood
Need dog grooming in North Hollywood CA? Our dog grooming service in North Hollywood offers a comprehensive range of grooming services to keep your furry friend looking and feeling their best. Our expert dog groomers offer high-quality services for all breeds and sizes, including bathing, brushing, nail trimming, and ear cleaning. Book now for a pampered pup!
Quality Dog Grooming in North Hollywood
If you're scouring the internet for "dog groomers near me," look no further than Paw Haven! Our team of highly skilled dog groomers delivers precise trims and haircuts tailored to your specific preferences. When you visit us, you can consult with our grooming experts to ensure that you achieve the perfect look for your pup. Our services include nail trimming, coloring, teeth brushing, and more, all designed to cater to your pet's grooming needs. Rest assured that our dedicated team is committed to providing you and your furry friend with a delightful grooming experience when you choose Paw Haven's dog grooming in North Hollywood.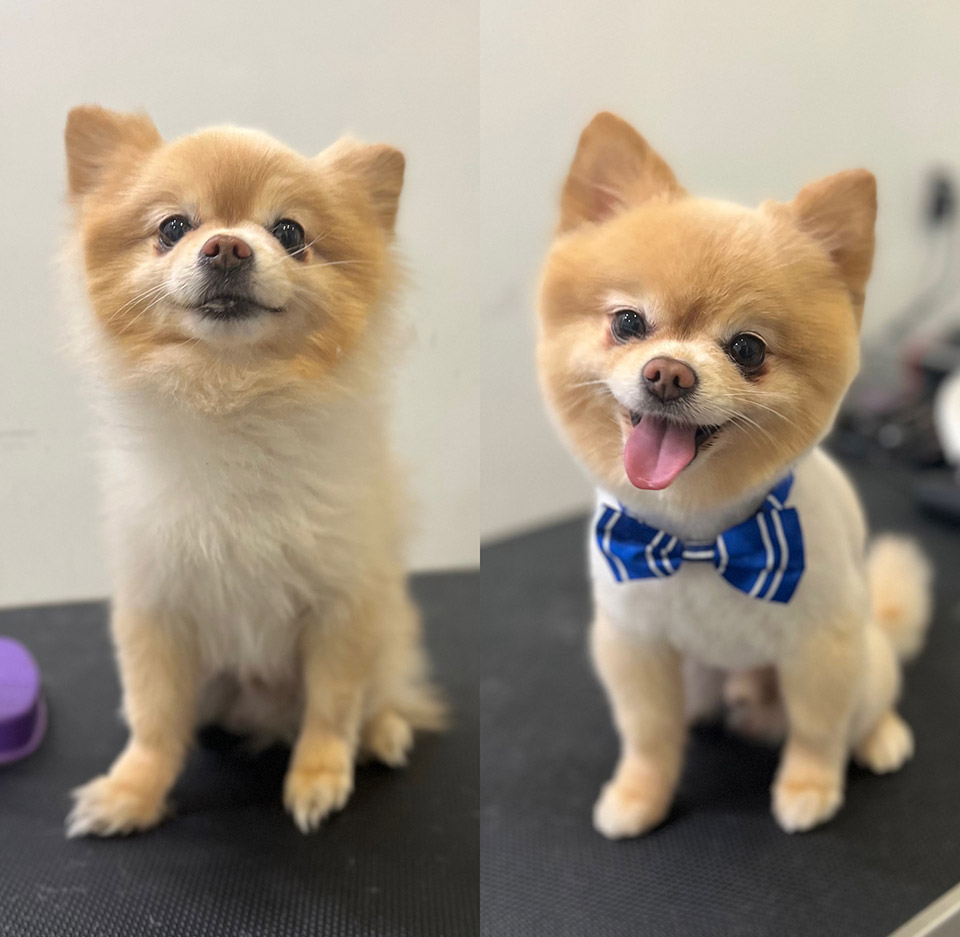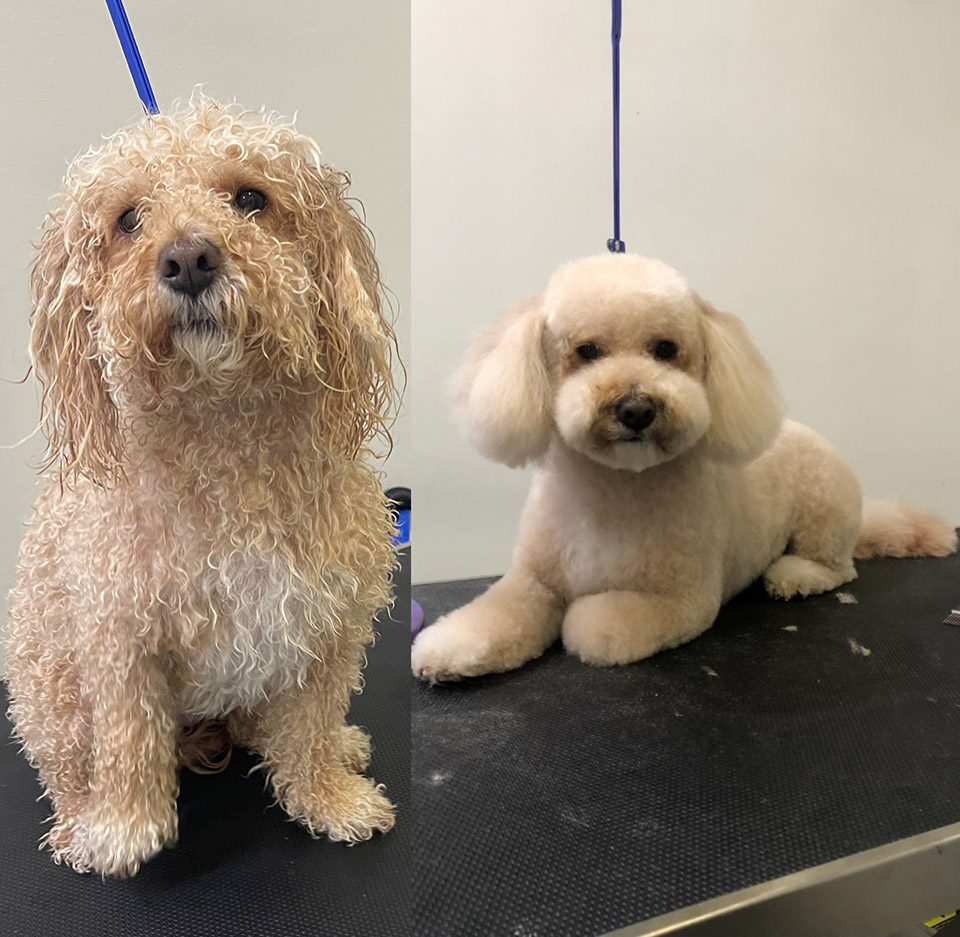 Products & Care For Your Dog That Are 100% Natural
Paw Haven takes pride in using only top-quality, all-natural shampoos, conditioners, and dyes that are safe for dogs. Our skilled team of dog groomers offers a wide range of services, including nail trimming, filing, teeth brushing, ear cleaning, brush-outs, paw massages, medicated baths, tick removal, flea baths, and gland expression.
In addition to our standard grooming services, we can pamper your pup with spa treatments, such as blueberry facials, nail polish application, snout and paw balm, and fur highlighting. Our highlighting and dyeing products are always cruelty-free, non-toxic, and safe for animals. To enhance your pet's coat, we also offer fun pet-safe accessories, such as bows, feathers, and beads.
For dogs suffering from flea or tick problems, we offer Frontline Flea Treatment applications and Flea Baths. Our flea removal service involves a thorough examination of your dog's skin, ears, and paws to detect any potential issues. We then gently wash and dry your furry friend to ensure their comfort and safety when you select dog grooming in North Hollywood.
$35 Gold
This bath and brush package includes a shampoo and conditioner treatment with a full bath. We will brush out your dog's fur and brush their teeth
Extra Small: (7 lbs max): $35
Small: (8 - 20 lbs): $45
Medium: (21 - 55 lbs): $55
Large: (51 - 75 lbs): $65
XL: (75+ lbs): $75-$90
$45 Platinum
Includes shampoo and conditioner bath, brush out, teeth brushed, paw massage, nail trim, anal glands expression and ear cleaning.
Extra Small: $45
Small: $55
Medium: $65
Large: $80
XL: $100
$75 Diamond
Full package haircut, shampoo and conditioner bath, blow dry, brush out, teeth brushed, paw massage, nail trim, anal glands expression and ears cleaned.
Extra Small: $75

Small: $80
Medium: $95
Large: $110
XL: $125
*All packages expire 1 year after purchase.
Packages are non-refundable and non-transferable.
Sanitary Trim: $10 (under paws, private areas)
De-shedding Shampoo: $10
De-matting: $10/per 15 min.
Flea Shampoo: $15
Oatmeal Shampoo: $10
Frontline Application: $30
Blueberry Spa Facial: $15
Paw Balm: $10
Ear Cleanse: $10
Nail Trim & File: $15
Nail File: $10
Brush Teeth: $15
Gland Expression: $15
Color/Highlights: $25-$50
Nail Polish: $20
Transportation: Please Contact Us.
At our Dog Spa & Hotel, Your Furry Friend Will Receive the Best Care
Your beloved fur baby deserves nothing but the best care, and that's precisely what we offer at Paw Haven! We take pride in delivering a comprehensive range of services that go beyond dog grooming, including full-service pampering, daycare, and boarding personalized to meet your pet's unique needs. Our priority is to ensure a pleasant experience for both you and your furry friend, making dog grooming in North Hollywood an unforgettable one. So why continue searching for "Dog Grooming Near Me"? Contact us today to schedule an appointment and give your furry companion the royal treatment they deserve when you choose dog grooming in North Hollywood!
The 5 Reasons You Should Groom Your Dog Regularly
At Paw Haven, we recognize that your furry companion holds a special place in your heart, which is why we firmly believe that regular grooming is crucial to their overall health and happiness. Here are some reasons why you should choose us for your pet's grooming needs:
A Healthy and Happy Coat: Regular grooming removes loose hair, dirt, and debris from your dog's coat, preventing matting and tangling that may cause discomfort and skin irritations.
Encouraging Good Hygiene: A well-groomed and clean dog not only makes for a more enjoyable companion, but also reduces the risk of skin problems, infections, and other health issues.
 Managing shedding: Dogs shed, and that's an irrefutable fact. Regular grooming can help reduce shedding and minimize the amount of cleaning required around the home.
Early Detection of Health Issues: Our skilled groomers can identify any lumps, bumps, or unusual changes in your dog's skin during the grooming process that may indicate health problems. By catching these issues early, we can provide more effective treatment to ensure your furry friend's well-being.
 Stress Reduction: Grooming is a relaxing and pleasurable experience for your pet, which can alleviate stress and anxiety, especially for shy or nervous dogs.
So let's not wait any longer! Call today to schedule an appointment for dog grooming in North Hollywood.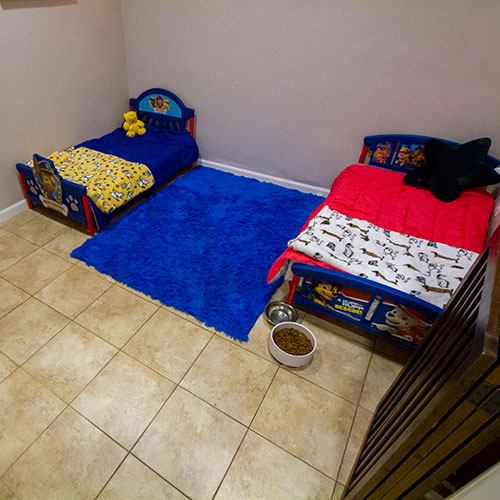 Boarding
From our premier facility to our experienced and highly-trained staff, we work hard to ensure that your dog's overnight stay is excellent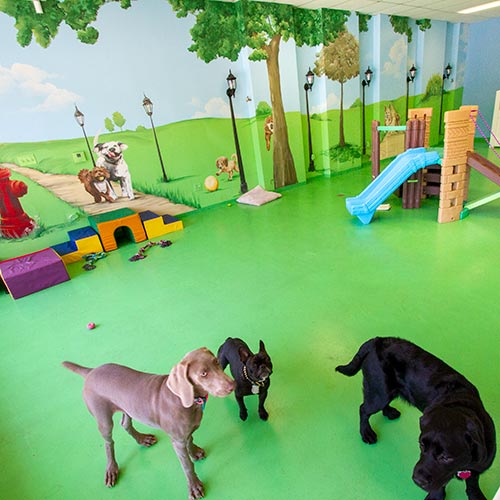 Daycare
Instead of worrying about where their owners are, your dog can enjoy playing, getting cuddles, and lots of attention from our expert dog daycare team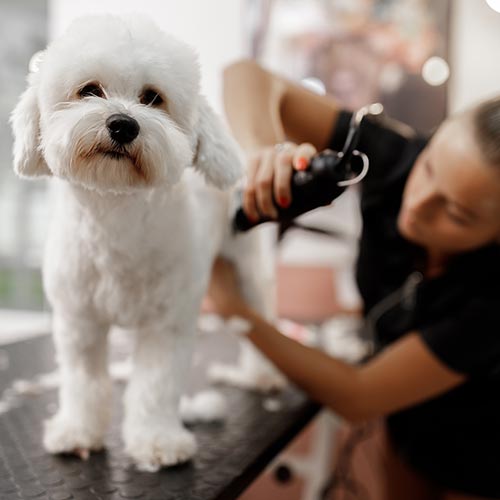 Grooming
We use only the finest dog-safe all-natural shampoos, dyes, and conditioners here at Paw Haven
Hear From Our Pet Parents
Get in Touch
(747) 250-9354