Dog Boarding in Winnetka
Setting off on a trip and in search of the ideal holiday haven for your pup? Discover premium dog boarding services in Winnetka, offering a safe, comfortable, and enjoyable stay for your pet while you're away. Book now for peace of mind and a happy, well-cared-for pup! Treat your treasured pet to premium care by booking their next best stay at Paw Haven!
The Ultimate Hotel for Dogs
If "Dog Boarding in Winnetka" or "Kennels Near Me" are taking over your browser history, your quest ends here! Paw Haven is your go-to for solving all pet care needs. Catering to Winnetka and surrounding areas, our cutting-edge facility goes beyond what you'd expect from a kennel – it's a true paradise for paws.
Offering a selection of boarding options and special additions to ensure your pup's happiness, our passionate staff dedicates themselves to superior pet care, making every moment a cause for tail-wagging joy.
We Bring Dog Boarding to the Next Level
We fully understand the difficulties of parting with your beloved pet, if only for a brief period. Choosing dog boarding in Winnetka means setting off on your journey with ease, knowing your dog is in the outstanding care of Paw Haven.
Our dog-loving staff gives top priority to your furbaby's comfort and joy. With specially tailored play areas featuring soft epoxy floors, your pet can frolic worry-free, with no risk to their paws or joints.
Additionally, Paw Haven's spacious, cage-free setting encourages social interaction and provides plenty of room for your dog to roam, a delightful alternative to the cramped spaces of traditional kennels. For that extra layer of serenity, we've created a soothing environment with advanced air purification and gentle background music, making Paw Haven a haven of doggy bliss.
Ready to give your pup the ultimate vacation while you're away? Experience top-quality dog boarding services in Winnetka! Our dedicated team ensures a safe, cozy, and fun environment for your furry friend. Book now to treat your dog to a tail-wagging adventure!
Select Your Boarding Package
Paw Haven offers a trio of distinct boarding options for you to choose from.
Contact us to learn more about booking your dog's upcoming holiday in Winnetka!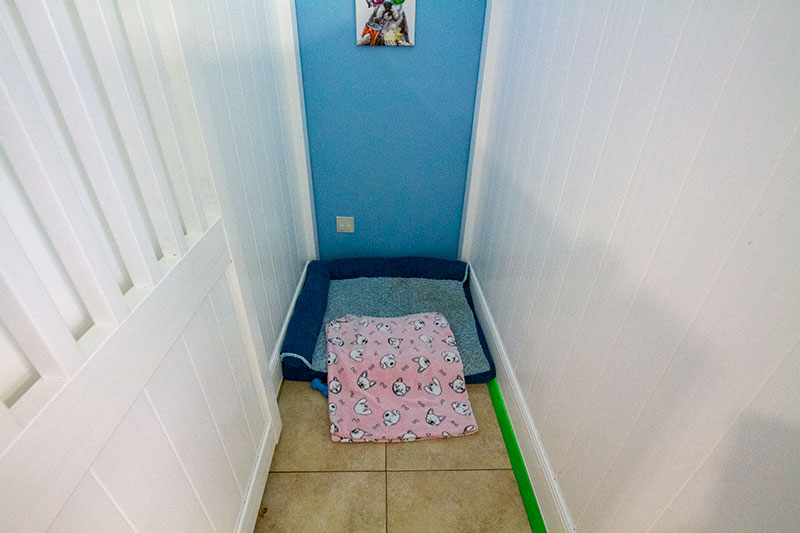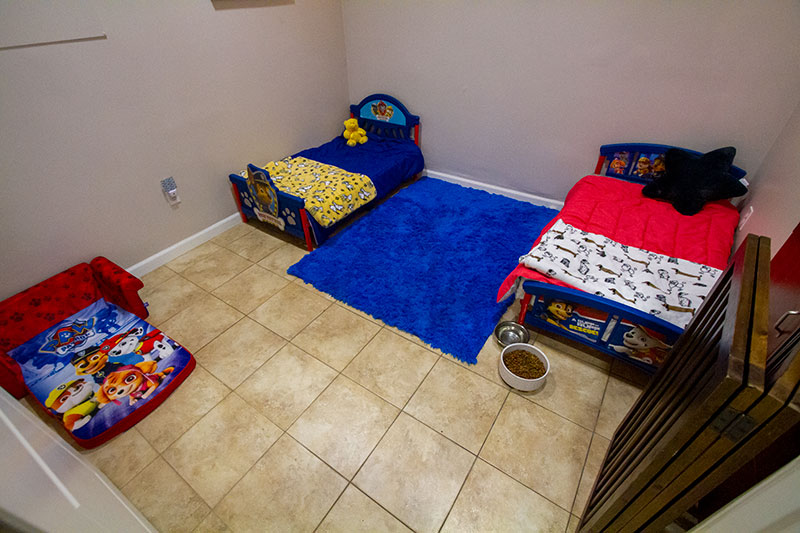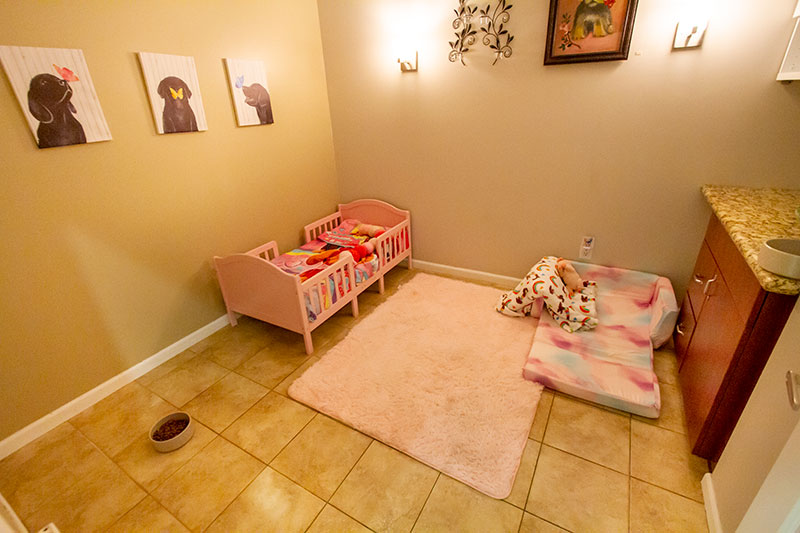 The Dog Slumber Party,
$70/Per Night. A large suite with a social experience for your pup!
The Private Suite
$80/Per Night. A comfortable, clean, 8' by 3.5' place for your dog to rest.
Private Penthouse
$105/Per Night. These fully decorated rooms come fitted with toddler beds and toddler couches. The rooms vary in size, ranging from 9' x 9' to 13' x 7'
Holidays: Additional $10/per night
Extended day discount (Excludes Holiday Weekends):
5 nights, 5% off
10 nights, 10% off
20 nights, 20% off
Each additional dog $10 off total, per night (Excludes Holiday Weekends)
*2 dogs in shared private room, take $10 off per night.
*3 dogs in shared private room, take $20 off per night.
*Multiple dog and long term stay discounts cannot be combined. The larger of the two discounts shall be applied.
Check In Times
Check-in time is 12pm.  Early check-in will be an additional daycare charge-either hourly or half day charge depending on how early.
Check-out time is 12pm.  Late check out will be an hourly, half day or full day daycare charge depending on checkout time.
Latest checkout is 6pm daily.
Howl Over These Add-Ons!
Bring their stay to the next level
Grooming & Spa Services
Indulge your dog with a day at the Paw Haven Spa when you opt for dog boarding in Winnetka
Training & Tricks
At Paw Haven, our experienced trainers are ready to guide and support your four-legged friend
Shuttle For Pups
In need of a ride? Our puppy shuttle is at your beck and call across the Winnetka region
Owner-Approved Snacks
Paw Haven keeps dogs happy with delicious treats that have the paw-stamp of approval from their owners!
Report Cards
Opt for dog boarding in Winnetka and remain in the loop on every detail of their stay with our personalized updates!
Individual Playtime
Our staff provides individualized play sessions to comfortably acquaint your pet with their new environment.
Let's Go For a Stroll
Although we may skip leg day, we ensure your dog doesn't miss out on a robust walk around the block!
Party Time
Milestones are for celebrating, and that includes our canine companions! Rely on us to make your dog's birthday unforgettable
Dog Safe Desserts
The scrumptious, owner-recommended goodies we offer are guaranteed to make their stay even more delightful!
Handling Medication
Place your confidence in our watchful team to meticulously handle your dog's medication needs during their time with us
Unwind & Relax
Understanding the vital role of sleep, we offer tranquil surround sound and white noise machines to soothe your pup into a restful sleep
Have you been hunting online for the perfect "Dog Hotel" or "Nearby Dog Boarding" in Winnetka? Your search stops at Paw Haven! We're dedicated to offering your furry friend a boarding experience without equality.
For a closer look at what we offer, please reach out. Rest assured, we're all about warm welcomes – lots of barks, but never a nip!
Creating Your Next Best Stay
What Clients Should Know About Us:
Our roomy establishment is cage-free yet under the constant watch and care of our committed staff.
We encourage a tour of our premises before settling on your dog's lodging, assisting you in selecting the ideal package and additional services!
We suggest a complete day of doggie daycare for a seamless and relaxed introduction to their overnight experience with us.
For extended visits, think about booking a departure bath, ensuring your furry pal returns home fresh and sparkling clean!
Our facility comes equipped with cozy blankets and soft sofas, so there's no need to bring additional items or playthings. However, if your dog requires medication, please inform us beforehand to allow us to arrange their care properly.
Ensure to supply us with enough of your dog's regular food for the duration of their stay to maintain their usual diet and avert any digestive discomfort.
Looking to secure boarding during the holiday season? Reserve your furry companion's spot in advance for a festive stay at Paw Haven's dog boarding in Winnetka!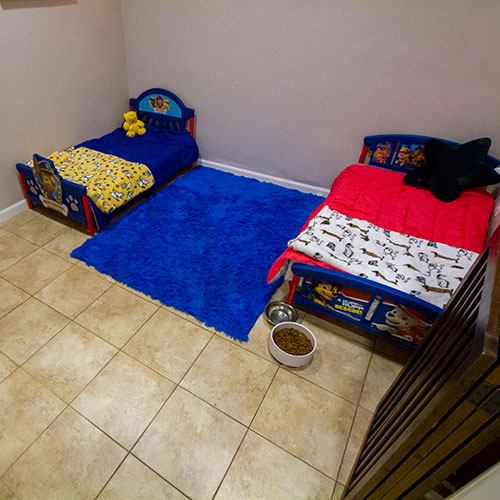 Boarding
From our premier facility to our experienced and highly-trained staff, we work hard to ensure that your dog's overnight stay is excellent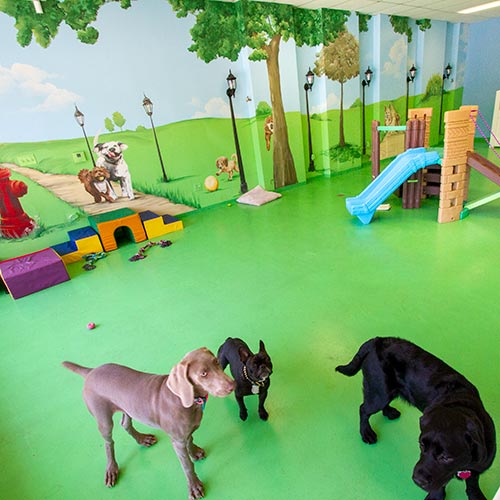 Daycare
Instead of worrying about where their owners are, your dog can enjoy playing, getting cuddles, and lots of attention from our expert dog daycare team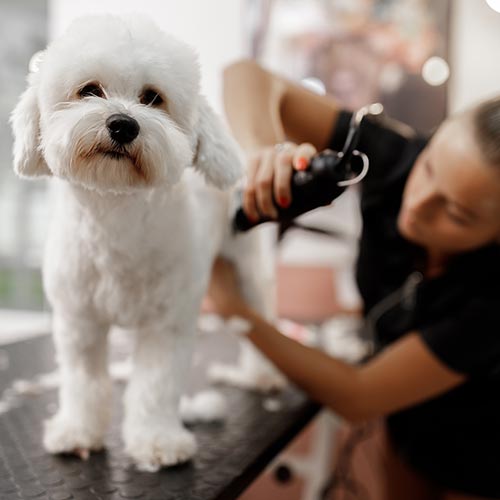 Grooming
We use only the finest dog-safe all-natural shampoos, dyes, and conditioners here at Paw Haven
Hear From Our Pet Parents
Get in Touch
(747) 250-9354