Dog Daycare in Sherman Oaks
We provide dog daycare services in Sherman Oaks, CA. When owners are away or at work, we are delighted to make their furry friends feel at home.
Deluxe Dog Daycare in Sherman Oaks
Leaving your canine friend home all day can prompt uneasiness, anxiety, and damaging ways of behaving. Nonetheless, everybody wins when dogs have a positive outlet to let loose all that energy. At Paw Haven, our Sherman Oaks doggie daycare and inn is a fabulous option in contrast to letting your fuzzy companion get lonely at home while you're away.
Your pooch won't have a second to spare worrying about your whereabouts, for they'll be playing, receiving cuddles, and endless affection from our compassionate staff, and relaxing at our luxurious spa. With a variety of boarding choices, care plans, and grooming services to pamper your pup, we will be sure to make Paw Haven a sanctuary for your dog.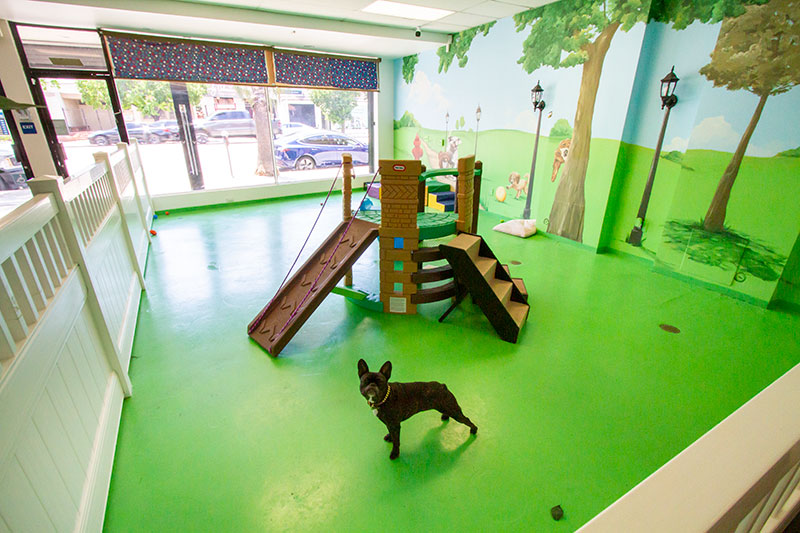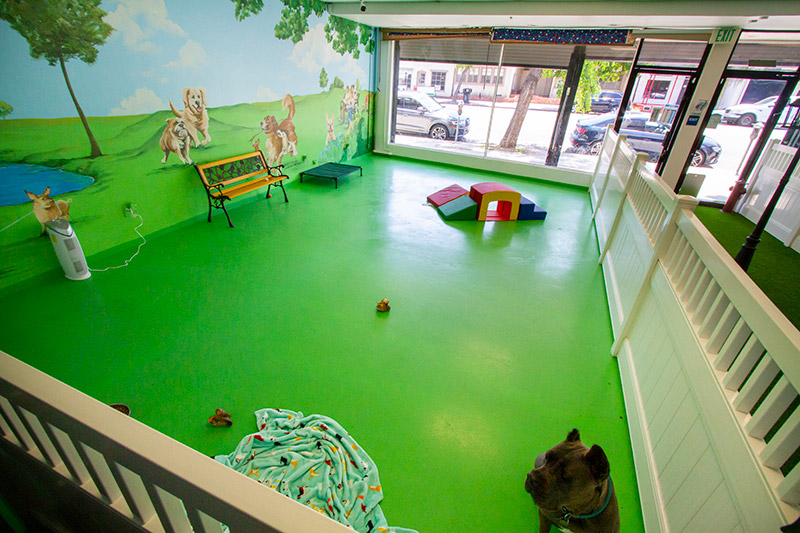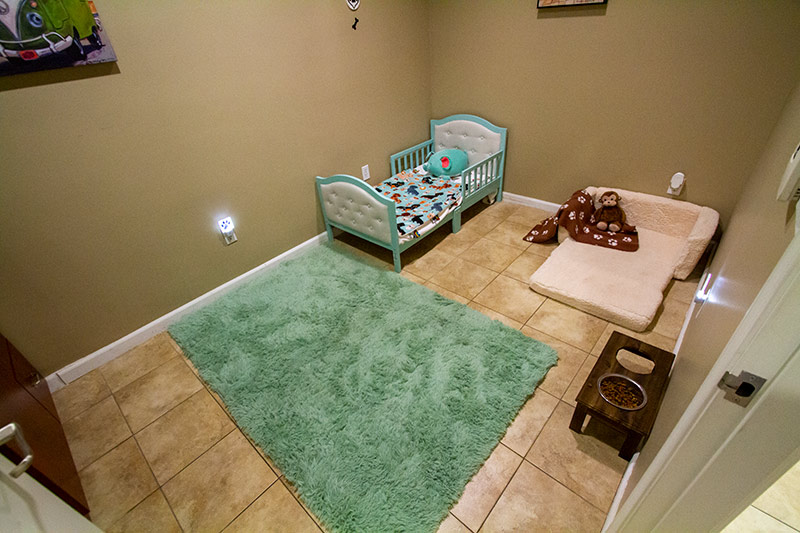 We Keep Tails Wagging at Our Place
Well-being and security are our first concerns. Our masterfully prepared canine-loving team members will provide your beloved dog with showers of love and attention while protecting them under our meticulous supervision. Your little pup will have an awesome time at our perfect, engaging facility.
We view our dog daycare administrations in a serious way. Each play area is furnished with epoxy floors and has premium ventilation for well-being and disinfection. The professional-grade rubber deck also keeps each play space more secure and more obliging for all canines. Thus, in the event that your canine has joint issues, hip problems, or dysplasia, they will actually want to play and enjoy our 100% cage-free campus to the fullest.
 Also, we have floor-to-roof windows and medical clinic-quality airflow channels introduced all throughout our office. These are the likes of those you would see in a human hospital! This assists with eliminating airborne microbes and guarantees that your pooch will have a sound, blissful, and safe stay.
Our floor-to-ceiling windows let in plenty of  daylight while our environment-controlled indoor spaces improve the comfort of your canine. With A/C and lushious light, your doggo will feel totally at ease. Assuming you visit our office, you can see with your own eyes why we are one of the most mind-blowing dog daycare choices in the Sherman Oaks region.
Moreover, our gifted staff separates the play spaces depending on the situation for each bunch of pups. For instance, if we have a couple of enthusiastic canines, the play spaces will be separated with the goal that more vigorous fur babies can play together while more mellow puppies can unwind. We likewise can partition spaces in light of size, with bigger dogs in a single portion of a play room and smaller breeds in a protected, separate play segment.
Flexible Daycare Rates to Accommodate Your Needs
At Paw Haven, there's something for essentially everyone. We understand that every dog owner has different needs and requirements. For this reason, we have many daycare packages, boarding solutions, and services available. Also, we welcome multiple dogs; each additional dog is 10% off!
$45 Full Day
Full-Day Care is ideal for dogs that must attend daycare for more than 4 hours
$35 Half Day
Perfect for short stays of 4 hours or less
$15 Hourly Rate
Perfect for those seeking a flexible dog daycare.
*Each additional pet 10% off!
Full Day Packages
5 Full Days: $15 Off
10 Full Days: $40 Off
20 Full Days: $100 Off
30 Full Days: $200 Off
Half Day Packages
10 Half Days: $310
20 Half Days: $580
Checkout Time is 6pm Daily
*All packages expire 1 year after purchase. 
Packages are non-refundable and non-transferable. 
Dogs Howl Over These Add-ons!
Premium Spa & Grooming Experience
Before your pal's stay comes to an end, allow us to pamper your pooch with an exit bath to keep them sparkling clean!
Training Assistance
Does your pup need some help with training? Allow us to lend a paw
Taxi!
Does your dog need a ride to or from our facility? Our shuttle service can be of assistance around the Sherman Oaks area
Delicious & Nutritious Treats
Spoil your pup with our owner-approved treats and tasty snacks
Puppy Report Cards
Curious to see what your buddy is up to? Stay completely up to date with our detailed report cards per your request
Individual Playtime
If your pup struggles with adjusting to new environments, we can arrange for your furry friend to spend time one-on-one with one of our dedicated team member to help your pup feel safe and sound at our dog daycare in Sherman Oaks
Enriching Walks
We'll make sure your dog meets their daily walk regime right here within the Sherman Oaks area
Your Personal Party Planners
Is your pup coming up on a milestone? Let's celebrate their special birthday together!
Delicious Desserts
Spoil your pooch with our delicious, yet nutritious dog-safe desserts! They're on vacation after all!
Medication Administration
We'll handle medicine administration with care if your dog is currently on medication, just let us know in advance
Nighttime Routines
With a little help from our white noise ambient machines and some calming music, your dog will be soothed right to sleep at our dog daycare in Sherman Oaks
If you have been searching for a Dog Boarding or Dog Daycare  Near Me in the Sherman Oaks area, we are ready to assist you! To learn more or schedule a visit, we encourage you to contact us. We want to provide the ultimate haven for your fur baby!
Requirements for Attendance
To ensure that all the dogs who attend our daycare are safe and healthy, Paw Haven has a few standards that must be met first. All dogs must meet the following standards:
Owners must fill out our application prior to attending dog daycare or boarding
All dogs must undergo a short (free) evaluation
All dogs must be on a current flea medication
All dogs must be on a current flea medication
All dogs must be current on their shots or have titer tests to show immunity to Leptospirosis, Distemper,  Bordetella, and Rabies
Before Your First Stay
If this is the first time your dog will be with us, we strongly advise you to place your pup in our daycare at least one day prior to the overnight stay to ensure your dog has an adequate amount of time to adjust to the Paw Haven dog daycare in Sherman Oaks. This will help us greatly to get to know your buddy and vice versa, for we can help you pick which boarding package is best for you. Paw Haven is sure to become paw heaven when you choose to pack their day with loads of fun and exciting activities, after all, your dog will be less likely to experience stress or anxiety when they are comfortable. 
Does dog daycare benefit my dog?
Yes! Dog daycare offers them both mental and physical stimulation, keeping them happier and healthier. Additionally, interacting with other dogs helps to balance out the temperaments of some breeds. This is especially true if socializing is carried out appropriately and at the appropriate age. In addition, childcare lessens negative habits at home and might shield against separation anxiety
What will my dog be doing at dog daycare in Sherman Oaks?
There will be playtime and hopefully lots of fun for your dog! They may run, jump, zip over, and play on a ton of thrilling equipment in our sizable indoor play area. We also provide a variety of playgroup alternatives. Dogs of all temperaments and sizes benefit greatly from playgroups, large or little. Your dog will have a lovely time at the hotel thanks to the safe dog toys, attention, treats, hugs, and enjoyable activities.
Should you meet my dog before the visit?
Clients must meet with a member of our team so that their dog may go through a free behavioral evaluation before they enroll in daycare. We also advise that your dog attend daycare for at least one day before they overnight portion of the stay.
Who will be watching my dog to make sure they are safe at the dog daycare in Sherman Oaks?
Safety is always put first at Paw Haven. All of our employees receive extensive training through a combination of classroom instruction and on-the-job training. Each dog receives two daily wellness checks to make sure they are content and healthy. Every time there is a play period, a staff member with expertise and training carefully monitors it at our dog daycare in Sherman Oaks.
Does Paw Haven accommodate dogs with special needs?
Absolutely! We take care of all breeds and all the needs of each unique dog. Doggos with specific needs will be accommodated with pleasure. However, before scheduling your stay, please talk to our reservation specialist about your dog's specific needs.
What are Paw Haven's dog daycare hours?
Mon – Fri: 7:00 am to 7:00 pm
Sat – Sun: 9:00 am to 6:00 pm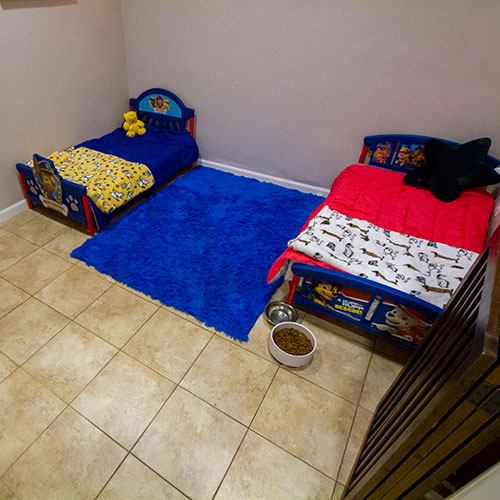 Boarding
From our premier facility to our experienced and highly-trained staff, we work hard to ensure that your dog's overnight stay is excellent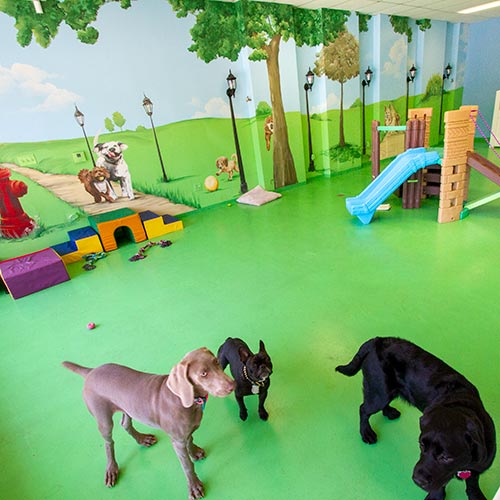 Daycare
Instead of worrying about where their owners are, your dog can enjoy playing, getting cuddles, and lots of attention from our expert dog daycare team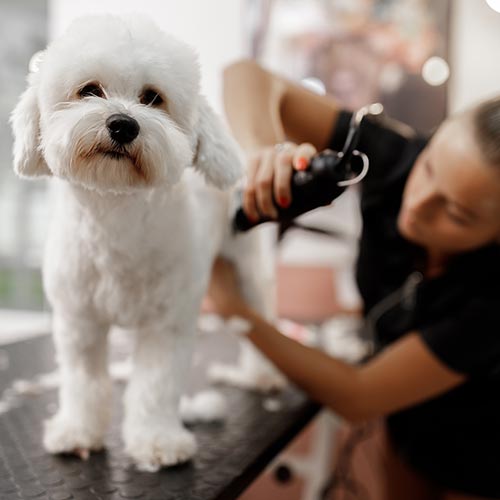 Grooming
We use only the finest dog-safe all-natural shampoos, dyes, and conditioners here at Paw Haven
Hear From Our Pet Parents
Get in Touch
(747) 250-9354