Kennel in Encino
Welcome to Paw Haven, where we provide exceptional care and comfort for your beloved furry companions. Our kennel in Encino offers top-notch dog boarding and daycare services, ensuring that your four-legged friends receive the attention, stimulation, and relaxation they deserve.
Kennels Vs. Staying Home Alone
If you're a dog owner looking for a safe and reliable solution to keep your furry friend happy and cared for while you're away, kennels are an excellent option. Here at Paw Haven, we provide a comfortable and stimulating environment for dogs of all breeds and sizes. Unlike leaving your dog at home alone, kennels offer round-the-clock supervision, exercise, and socialization opportunities, ensuring that your dog's physical and mental needs are met. Additionally, kennels are equipped with comfortable bedding, plenty of water, and high-quality food, ensuring that your dog's basic needs are taken care of. At Paw Haven, your dog will receive the love, attention, and care they deserve, giving you peace of mind while you're away.
Why We're the Best
When searching for boarding kennels or dog hotels nearby, pet owners might have concerns about their dogs spending the day cooped up in kennels. At Paw Haven, however, we offer a different experience. Your dog can roam freely and safely in our supervised play areas, receiving attentive and skilled care without the need for cages or stuffy kennels.
Our team at Paw Haven is dedicated to providing the ultimate experience for your furry friend. Our caregivers are expertly trained, passionate dog lovers who stay on-site 24/7 to ensure that everything is safe and happy for our guests. Moreover, our facility is climate-controlled year-round, providing comfortable temperatures for your pet's comfort.
In our play areas, we've installed epoxy and beading for traction to cushion your dog's joints, making it softer on their paws than concrete. Additionally, our air filtration system is of the highest quality, equivalent to what you would find in a human hospital.
To enhance the ambiance, we play soothing music in our facility, creating a relaxed atmosphere that your dog will surely enjoy. During business hours, you can also use our live webcams to check on your pet and see what they're up to. Contact us today to see for yourself why Paw Haven is paw heaven!
Whether you need a reliable kennel in Encino for an extended vacation or a fun-filled daycare option, we are here to provide exceptional care and create tail-wagging memories for your furry friend. Contact us today to schedule a reservation and give your dog the ultimate retreat experience.
Select From Our Three Boarding Packages
To keep tabs on your furry friend and catch a glimpse of their daily activities, you can use our live webcams during business hours. Don't hesitate to contact us today to provide your pet with an unforgettable Paw Haven experience!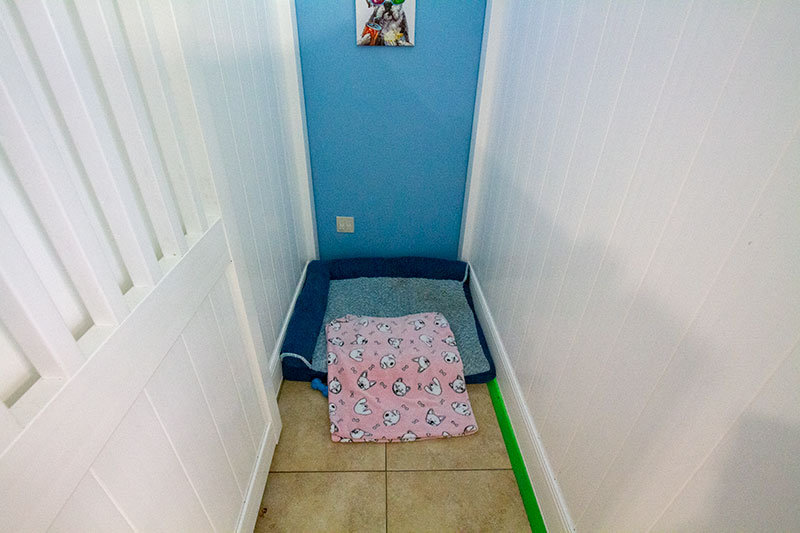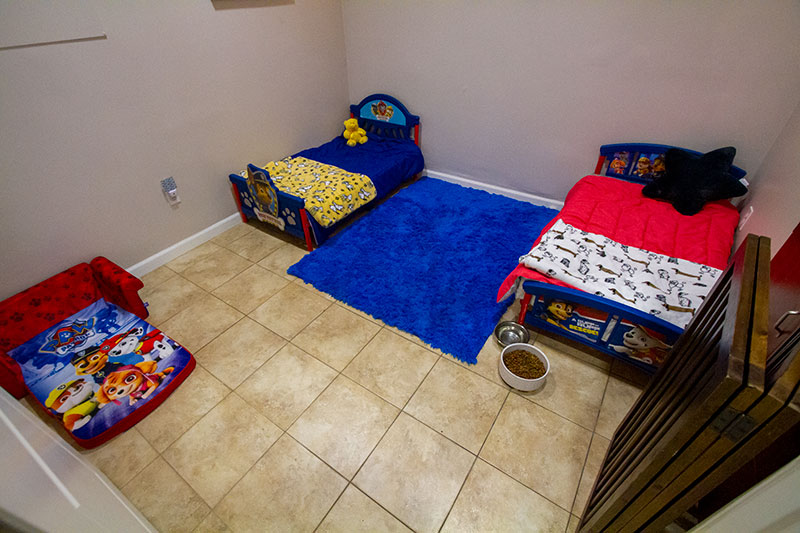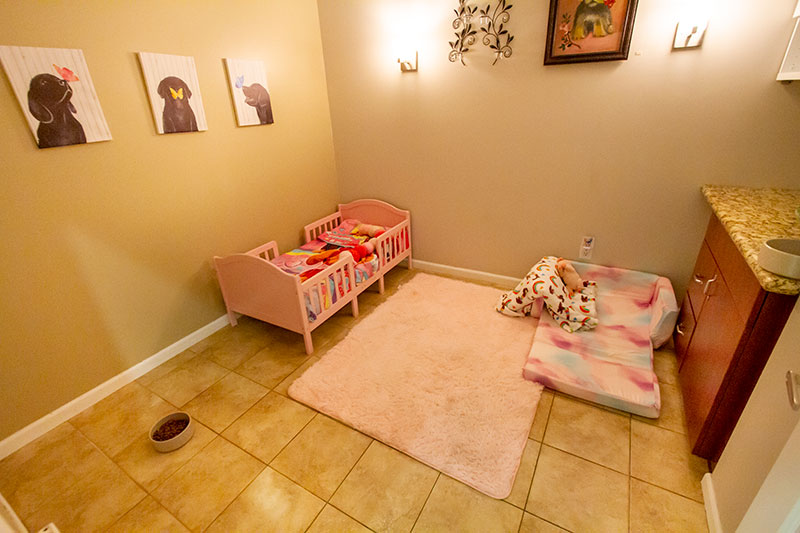 The Dog Slumber Party,
$70/Per Night. A large suite with a social experience for your pup!
The Private Suite
$80/Per Night. A comfortable, clean, 8' by 3.5' place for your dog to rest.
Private Penthouse
$105/Per Night. These fully decorated rooms come fitted with toddler beds and toddler couches. The rooms vary in size, ranging from 9' x 9' to 13' x 7'
Holidays: Additional $10/per night
Extended day discount (Excludes Holiday Weekends):
5 nights, 5% off
10 nights, 10% off
20 nights, 20% off
Each additional dog $10 off total, per night (Excludes Holiday Weekends)
*2 dogs in shared private room, take $10 off per night.
*3 dogs in shared private room, take $20 off per night.
*Multiple dog and long term stay discounts cannot be combined. The larger of the two discounts shall be applied.
Check In Times
Check-in time is 12pm.  Early check-in will be an additional daycare charge-either hourly or half day charge depending on how early.
Check-out time is 12pm.  Late check out will be an hourly, half day or full day daycare charge depending on checkout time.
Latest checkout is 6pm daily.
Deluxe Spa & Grooming
When you come to pick up your furry friend, get ready to be greeted by their freshly groomed and pampered look!
Training+
Is your pup in need of some training? Allow us to lend a paw!
Shuttle Services
Does your dog need a lift? We offer pick-up and drop-off services
Tasty Treats
Our delicous owner-approved snacks get tails wagging! 
Puppy Reports
We offer detailed reports cards so you can stay up-to-date on every little thing your pal is up to
One-On-One Playtime
Individual playtime between your dog and our staff is available to help your friend ease into their experience here at Paw Haven 
Let's Go For a Walk
A healthy dog is a happy dog! We'll make sure your bud gets the proper excersise they need 
Party Planning
Is it someone's special day? Let's celebrate it together!
Dog-Safe Desserts
Our delicious and nutritious dog-safe desserts are the perfect way to treat your furry friend to something special every now and then!
Administering Medication
Rest assured that if your furry friend requires medication, we will administer it as needed, ensuring that your pet stays healthy while in our care.
Relax With White Noise and Calm Music
We'll make sure your furry friend can ease into a peaceful nighttime environment with our in-house white noise machines and calm music
Looking for dog boarding or dog daycare services in the Encino area? Look no further than us! We're here and ready to help. To find out more or to schedule a visit, please don't hesitate to get in touch. We want nothing more than to provide the ultimate haven for your fur baby!
100% Cage-Free, 100% Supervised
Being away from your furry friend can be difficult, but rest assured that they're in good hands at our dog hotel facility. Once you've made a reservation, we'll work with you to set up the best possible accommodations for your dog, allowing you to enjoy your vacation or focus on your work trip with peace of mind.
What Owners Should Know About Us:
We offer a wide range of boarding options to choose from.
To ensure your dog has a comfortable and stress-free overnight stay, we highly recommend visiting our facility beforehand. A full day of daycare is a great way to help your furry friend acclimate to our environment, making their overnight experience much more enjoyable.
At Paw Haven, we provide beds and blankets for your furry friend, so there's no need to bring any toys or personal items from home. However, if your dog requires medication, please inform us in advance, as we offer medication administration services.
Opting for our overnight care experience? We suggest adding an exit bath for your furry friend, so they can greet you feeling fresh and clean!
To ensure your furry friend stays healthy and happy during their stay, please bring enough of their current dog food for the duration of their visit. Sudden changes in diet can upset your dog's stomach, so we want to keep their routine as consistent as possible.
If you're planning to be away during a holiday, we recommend contacting us in advance to secure your spot, as these dates tend to fill up quickly. Don't hesitate to reach out to us to make sure your dog has a spot reserved!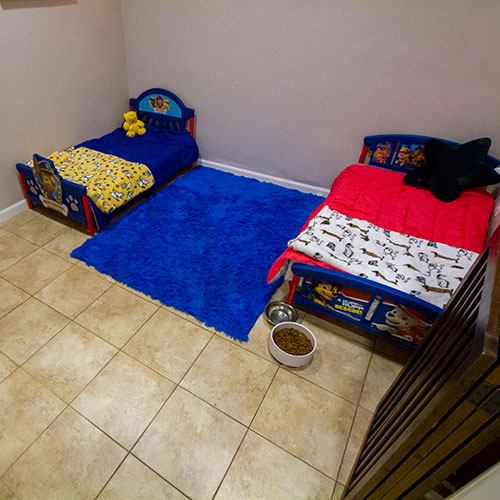 Boarding
From our premier facility to our experienced and highly-trained staff, we work hard to ensure that your dog's overnight stay is excellent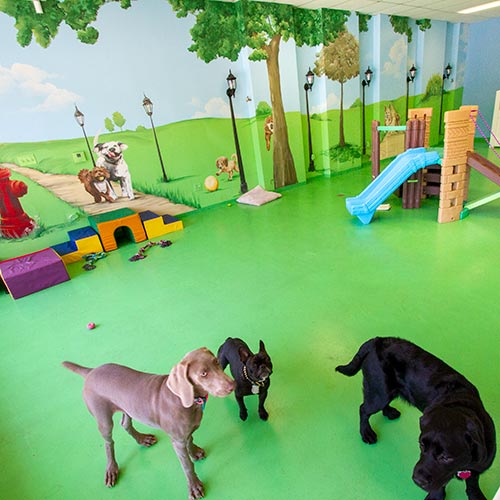 Daycare
Instead of worrying about where their owners are, your dog can enjoy playing, getting cuddles, and lots of attention from our expert dog daycare team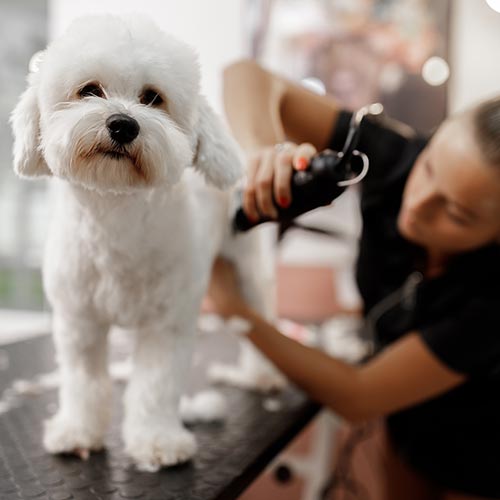 Grooming
We use only the finest dog-safe all-natural shampoos, dyes, and conditioners here at Paw Haven
Hear From Our Pet Parents
Get in Touch
(747) 250-9354