Kennel in Studio City
Introducing Paw Haven, the ultimate destination for pampering your pup. Nestled in Studio City, our haven for dogs guarantees that your loyal canines are treated with the utmost care. Discover exceptional care for your furry friend at our dog kennel in Studio City. We understand that your dog's happiness and well-being are essential to you, and we are dedicated to providing a safe and comfortable environment for them.
Don't Leave Them Behind
We pride ourselves on delivering exceptional care and comfort. Our dog kennel in Studio City offers top-tier dog boarding and daycare services, guaranteeing that your four-legged friends receive the attention, stimulation, and relaxation they truly deserve. Unlike leaving your dogs alone at home, our kennels provide round-the-clock supervision and socialization opportunities to keep your pup stimulated. At Paw Haven, we prioritize showering your dogs with love, attention, and dedicated care, granting you peace of mind while you're away.
How We Change the Kennel Game
When pet owners are in search of nearby boarding kennels or dog hotels, it's natural for them to have concerns about their dogs spending the day confined in cages. At Paw Haven, we offer a unique alternative. Your dog can freely and safely explore our supervised play areas, so you can kiss those cramped kennels goodbye.
Our crew of fellow dog lovers is committed to delivering an extraordinary experience for your furry friend. Experts in their field, they remain on site 24/7 to ensure a safe and joyous environment for every guest. Furthermore, our facility maintains a comfortable climate year-round, providing optimal temperatures for your pet's well-being.
In our play areas, we've installed traction-enhancing epoxy and beading to cushion your dog's joints, creating a surface that is gentler on their paws compared to concrete. Additionally, our air filtration system is of the highest quality, just what you would find in a human hospital.
To enhance the ambiance, we play soothing music throughout our facility, promoting a serene atmosphere. Plus, during business hours, you can also utilize our live webcams to check on your pet and catch a glimpse of their activities. Get in touch with us today to witness firsthand why Paw Haven is truly a haven for dogs
Three Boarding Packages to Choose From
Stay connected with your beloved furry friend and witness their daily adventures through our live webcams available during our business hours. Reach out to us today and give man's best friend an unforgettable experience at our kennel in Studio City.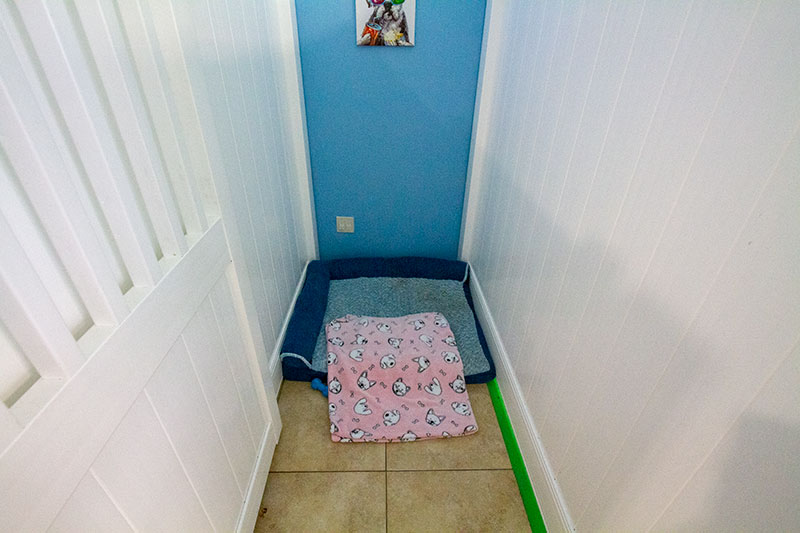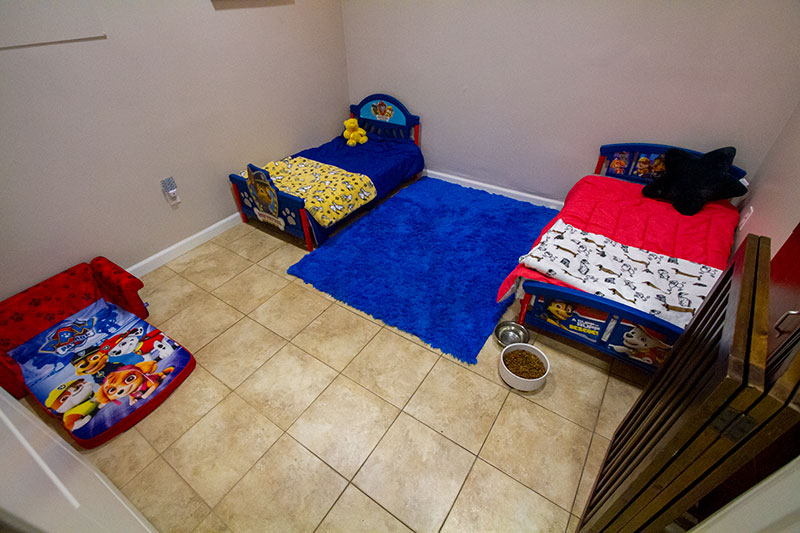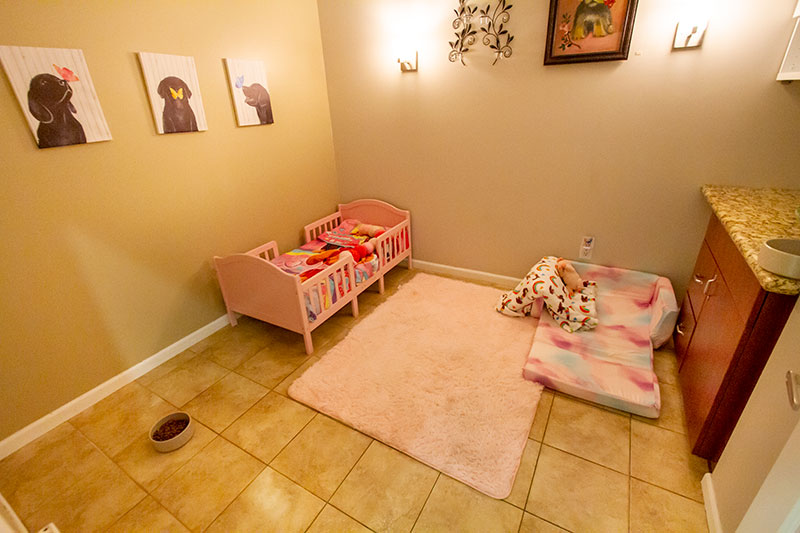 The Dog Slumber Party,
$70/Per Night. A large suite with a social experience for your pup!
The Private Suite
$80/Per Night. A comfortable, clean, 8' by 3.5' place for your dog to rest.
Private Penthouse
$105/Per Night. These fully decorated rooms come fitted with toddler beds and toddler couches. The rooms vary in size, ranging from 9' x 9' to 13' x 7'
Holidays: Additional $10/per night
Extended day discount (Excludes Holiday Weekends):
5 nights, 5% off
10 nights, 10% off
20 nights, 20% off
Each additional dog $10 off total, per night (Excludes Holiday Weekends)
*2 dogs in shared private room, take $10 off per night.
*3 dogs in shared private room, take $20 off per night.
*Multiple dog and long term stay discounts cannot be combined. The larger of the two discounts shall be applied.
Check In Times
Check-in time is 12pm.  Early check-in will be an additional daycare charge-either hourly or half day charge depending on how early.
Check-out time is 12pm.  Late check out will be an hourly, half day or full day daycare charge depending on checkout time.
Latest checkout is 6pm daily.
Elevate Their Stay With Our Add-Ons
The Ultimate Spa Day
Prepare to be welcomed by your fur baby with a freshly groomed and pampered appearance when you arrive to pick them up!
Training & More
If your pup requires training, let us lend a helping paw!
Need a Lift?
Need transportation for your dog? Take advantage of our convenient pick-up and drop-off services!
Howl for These Treats
Our scrumptious snacks, approved by owners, never fail to set tails wagging with delight!
Personalized Reports
Stay well-informed about every little activity your doggo engages in with our available detailed report cards.
Independent Playtime
To ensure a smooth transition and a positive experience for your companion at Paw Haven, we offer dedicated individual playtime sessions between our staff and your dog.
We keep Paws Moving
A happy dog makes a happy owner. Rest assured, we prioritize providing your furry friend with the necessary exercise they deserve to stay active and content.
Birthday Parties
Is your bud approaching a milestone? We've got you covered
Owner-Approved Desserts
Indulge your furry friend with our delicious and nutritious dog-safe desserts, offering them a special treat every now and then!
Administering Medication Services
You can have peace of mind knowing that if your dog requires medication, we will diligently administer it as necessary to ensure their well-being throughout their stay with us.
Relax With Serene Surroundings
Creating a serene nighttime atmosphere for your pup is our priority. We provide in-house white noise machines and soothing music to help them relax and settle into a peaceful environment.
In search of dog boarding or dog daycare services in the Studio City Area? Your search ends here! We are eager to assist you. To learn more or to arrange a visit, please reach out. We want to offer the perfect sanctuary for your beloved fur baby!
How We Redefine Kennels
We understand that being separated from your furry friend can be challenging, but rest assured, they are in good paws at our dog hotel. After making a reservation, we will collaborate with you to arrange the optimal accommodations for your dog, enabling you to fully enjoy your vacation or concentrate on your work trip with complete peace of mind.
What Our Owners Should Know:
We provide an array of boarding options for you to select from.
To ensure a comfortable and stress-free overnight stay for your dog, we highly recommend visiting our facility beforehand. A full day of daycare prior to their overnight stay helps your bud adjust to our environment, resulting in a more enjoyable overnight experience for them.
Paw Haven takes care of your furry friend's needs by providing comfortable beds and cozy blankets, so there's no need for additional items from home. However, if your dog requires medication, please notify us in advance, as we offer dedicated medication administration services.
Planning to indulge your furry friend in our overnight care experience? We highly recommend an exit bath, ensuring that they can welcome you back feeling clean and looking fresh.
To keep your furry friend healthy and happy, please bring enough of their current dog food for their stay. Consistency in diet is key to avoiding an upset stomach.
Planning to be away during a holiday? We highly recommend contacting us in advance to secure your spot, as these dates tend to fill up quickly. Don't hesitate to reach out to us and ensure your dog has a reservation at our kennel in Studio City!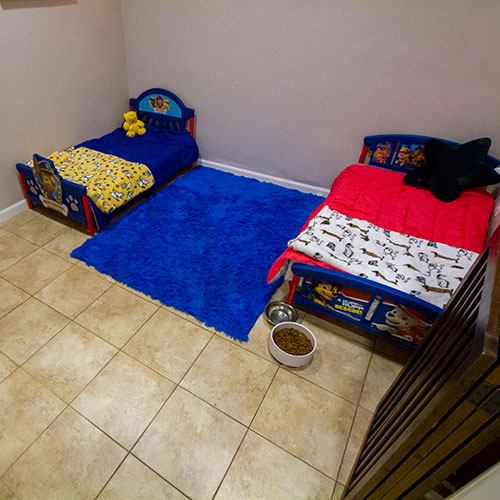 Boarding
From our premier facility to our experienced and highly-trained staff, we work hard to ensure that your dog's overnight stay is excellent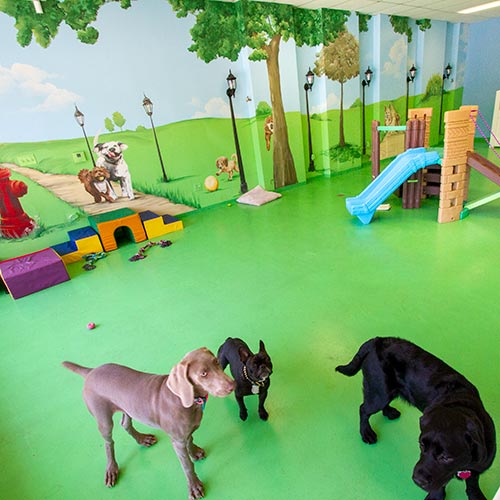 Daycare
Instead of worrying about where their owners are, your dog can enjoy playing, getting cuddles, and lots of attention from our expert dog daycare team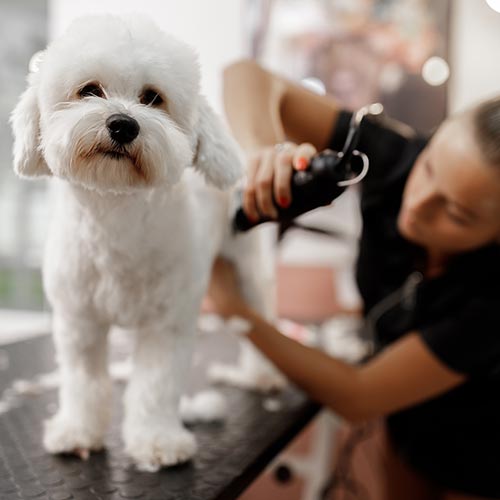 Grooming
We use only the finest dog-safe all-natural shampoos, dyes, and conditioners here at Paw Haven
Hear From Our Pet Parents
Get in Touch
(747) 250-9354