Professional Dog Training Services
Welcome to our dedicated page for all things related to dog training. Whether you've just adopted a new puppy or you're looking to teach an old dog some new tricks, you're in the right place. Our mission is to provide you with effective, science-based techniques to foster a loving and obedient relationship with your furry friend.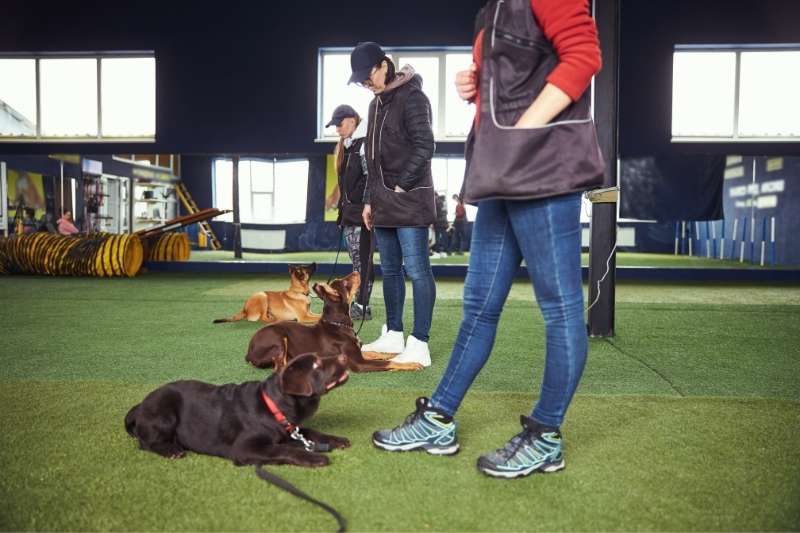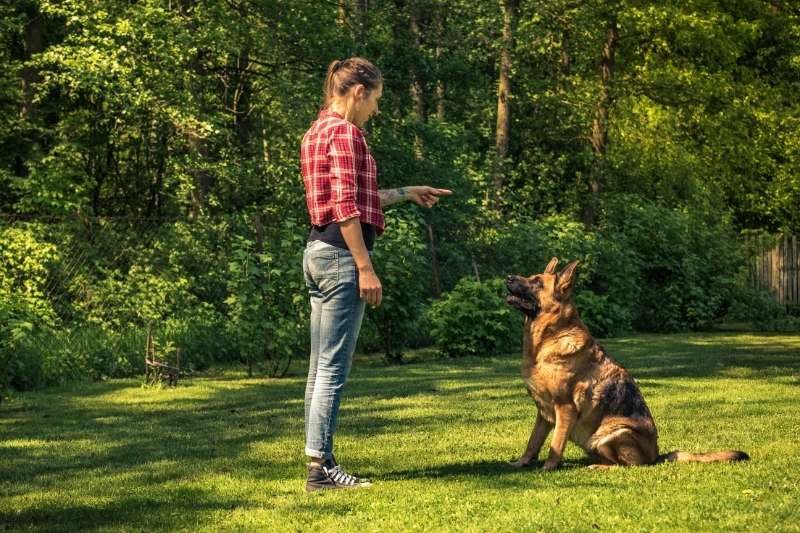 Safety
A well-trained dog is less likely to run into traffic or get into dangerous situations.
Bonding
Training is a bonding activity. When you train, you become the main focus of your dog's attention.
Mental Stimulation
Just like humans, dogs need mental stimulation. Training provides that.
Ease of Management
A trained dog is easier to manage in public spaces, around guests, and other animals.
Positive Reinforcement
Rewarding your dog for good behavior makes that behavior more likely to be repeated.
Consistency
Always use the same commands and rewards to avoid confusing your dog.
Start Early
While it's never too late, starting early can make training easier and more effective.
Short Sessions
Dogs, especially puppies, have short attention spans. It's best to keep training sessions brief and frequent.
Sit
Teach your dog to sit on command, an essential for control and safety.
Stay
Useful for keeping your dog in one place when needed.
Come
Ensures your dog returns to you when called, crucial for their safety.
Heel
Keeps your dog close by your side when walking.
Leave it
Helps prevent your dog from picking up dangerous or unwanted items.
$35 Gold
This bath and brush package includes a shampoo and conditioner treatment with a full bath. We will brush out your dog's fur and brush their teeth
Extra Small: (7 lbs max): $35
Small: (8 – 20 lbs): $45
Medium: (21 – 55 lbs): $55
Large: (51 – 75 lbs): $65
XL: (75+ lbs): $75-$90
$45 Platinum
Includes shampoo and conditioner bath, brush out, teeth brushed, paw massage, nail trim, anal glands expression and ear trimming.
Extra Small: $45
Small: $55
Medium: $65
Large: $80
XL: $100
$75 Diamond
Full package haircut, shampoo and conditioner bath, blow dry, brush out, teeth brushed, paw massage, nail trim, anal glands expression and ears cleaned.
Extra Small: $75

Small: $80
Medium: $95
Large: $110
XL: $125
*All packages expire 1 year after purchase.
Packages are non-refundable and non-transferable.
The Dog Spa & Hotel Your Pampered Pup Deserves
Why settle for less? At Paw Haven, you can rest easy with peace of mind knowing that your fur baby is being cared for exceptionally. We offer more than just dog grooming here! We offer full-service puppy pampering and have many boarding and daycare options available to meet the specific needs of you and your furry friend. At Paw Haven, we work hard to make sure that dog grooming, daycare, and overnight boring are transformed into an experience that you and your dog will enjoy. So, stop searching "Dog Grooming Near Me" and call us to book an appointment!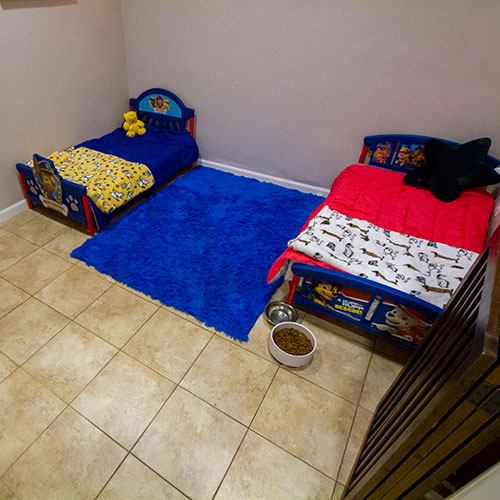 Boarding
From our premier facility to our experienced and highly-trained staff, we work hard to ensure that your dog's overnight stay is excellent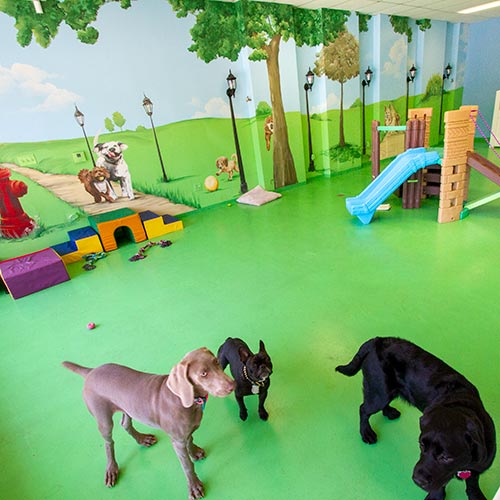 Daycare
Instead of worrying about where their owners are, your dog can enjoy playing, getting cuddles, and lots of attention from our expert dog daycare team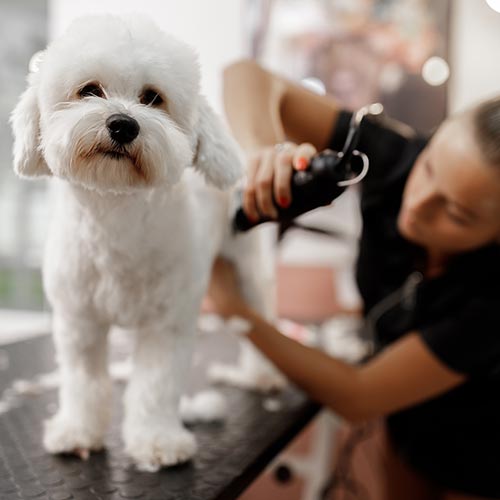 Grooming
We use only the finest dog-safe all-natural shampoos, dyes, and conditioners here at Paw Haven
Hear From Our Pet Parents
Get in Touch
(747) 250-9354