Dog Grooming in Encino
Looking for professional dog grooming services in Encino, CA? Our expert groomers provide high-quality grooming services for dogs of all breeds and sizes. From bathing and brushing to nail trimming and ear cleaning, we offer a full range of dog grooming services to keep your furry friend looking and feeling their best. Book an appointment today and let us pamper your pup!
The Premiere Dog Groomer in Encino
Have you been searching for local dog groomers around the Encino area? If so, Paw Haven is the place to go! Tailored to your specific needs, our knowledgeable team of dog groomers work hard to go above and beyond your expectations. With our pristine trims and haircuts, we'll be sure to provide your dog with the appearance you want to achieve. In this manner, you will be able to specify your desires with our staff precisely. Additionally, we provide everything from dental brushing to nail clipping and coloring! With skill and dedication, our team ensures that each client leaves completely satisfied with our dog grooming in Encino.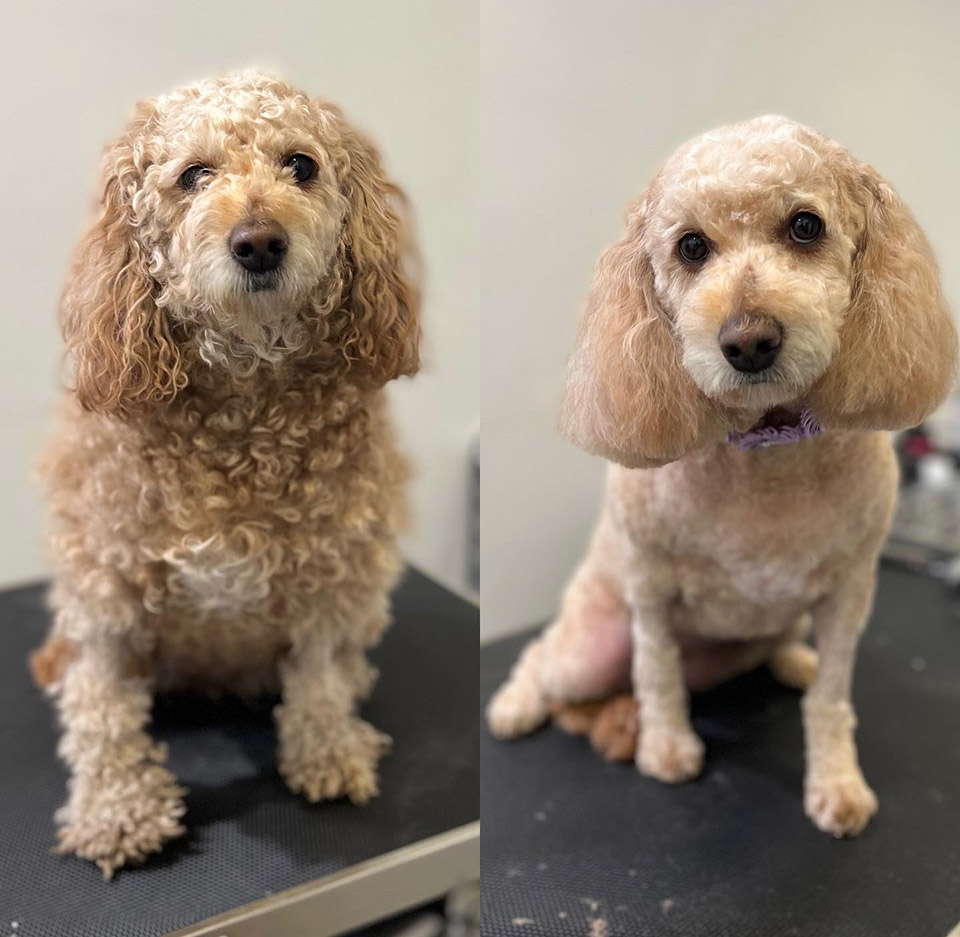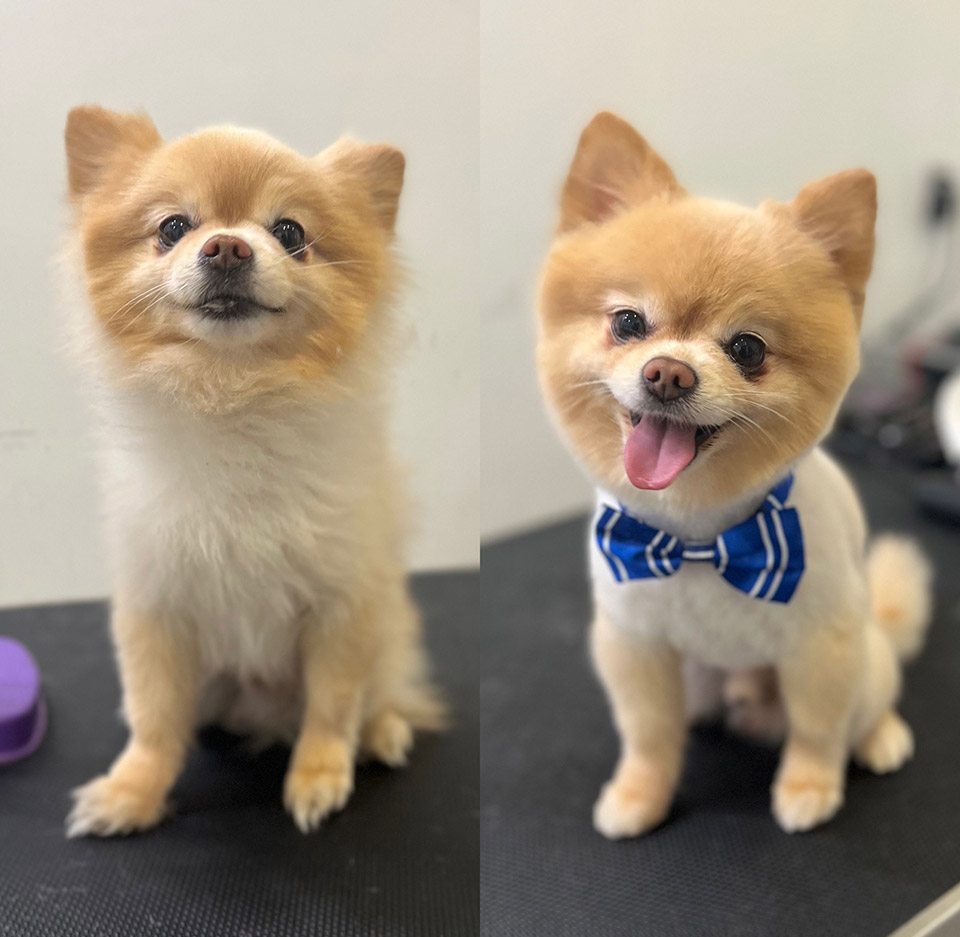 Full-Service Grooming & Natural Grooming Products
Here at Paw Haven, we only use the best natural dog-safe shampoos, dyes, and conditioners. Additionally, the dog groomers on our staff can provide services including gland expression, tick removal, flea baths, ear cleanings, brush-outs, paw massages, and tick and tick larvae removal.
At our spa, we provide a range of services to pamper your furry friend. Your dog can enjoy luxurious treatments such as blueberry facials, paw and snout balm, nail polish, and highlighting. It's important to note that we only use cruelty-free, non-toxic, and animal-safe products when highlighting or dyeing a dog's fur. Plus, we offer pet-safe accessories like bows, feathers, and beads.
If your dog needs flea or tick medication, we have you covered with our Frontline Flea Treatment applications and Flea Baths. Our flea removal service includes a thorough examination of your dog's ears, skin, and paws to identify any potential issues. We then safely and comfortably wash and dry your pup to ensure a flea-free environment when you chose dog grooming in Encino.
$35 Gold
This bath and brush package includes a shampoo and conditioner treatment with a full bath. We will brush out your dog's fur and brush their teeth
Extra Small: (7 lbs max): $35
Small: (8 - 20 lbs): $45
Medium: (21 - 55 lbs): $55
Large: (51 - 75 lbs): $65
XL: (75+ lbs): $75-$90
$45 Platinum
Includes shampoo and conditioner bath, brush out, teeth brushed, paw massage, nail trim, anal glands expression and ear cleaning.
Extra Small: $45
Small: $55
Medium: $65
Large: $80
XL: $100
$75 Diamond
Full package haircut, shampoo and conditioner bath, blow dry, brush out, teeth brushed, paw massage, nail trim, anal glands expression and ears cleaned.
Extra Small: $75

Small: $80
Medium: $95
Large: $110
XL: $125
*All packages expire 1 year after purchase.
Packages are non-refundable and non-transferable.
Sanitary Trim: $10 (under paws, private areas)
De-shedding Shampoo: $10
De-matting: $10/per 15 min.
Flea Shampoo: $15
Oatmeal Shampoo: $10
Frontline Application: $30
Blueberry Spa Facial: $15
Paw Balm: $10
Ear Cleanse: $10
Nail Trim & File: $15
Nail File: $10
Brush Teeth: $15
Gland Expression: $15
Color/Highlights: $25-$50
Nail Polish: $20
Transportation: Please Contact Us.
Treat Your Beloved Pooch to The Ultimate Canine Spa & Hotel Experience!
Don't settle for less! Experience peace of mind knowing your fur baby is receiving exceptional care at Paw Haven. Our full-service puppy pampering goes beyond dog grooming, with customizable daycare and boarding options to meet your specific needs. At Paw Haven, we strive to make dog grooming and overnight stay an enjoyable experience for both you and your furry friend. Say goodbye to endlessly searching "Dog Grooming Near me" and contact us today to book an appointment for dog grooming in Encino!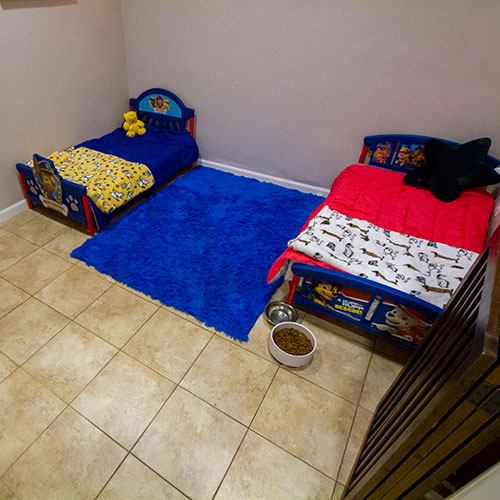 Boarding
From our premier facility to our experienced and highly-trained staff, we work hard to ensure that your dog's overnight stay is excellent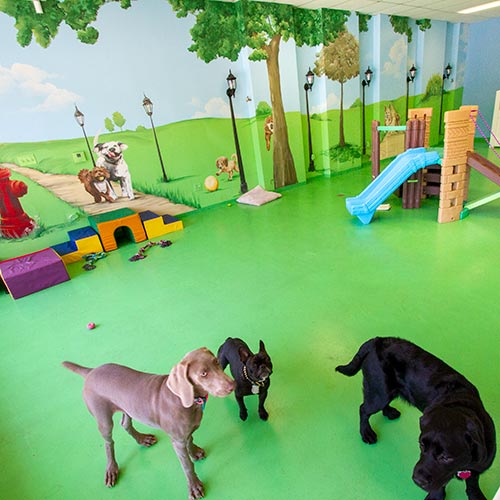 Daycare
Instead of worrying about where their owners are, your dog can enjoy playing, getting cuddles, and lots of attention from our expert dog daycare team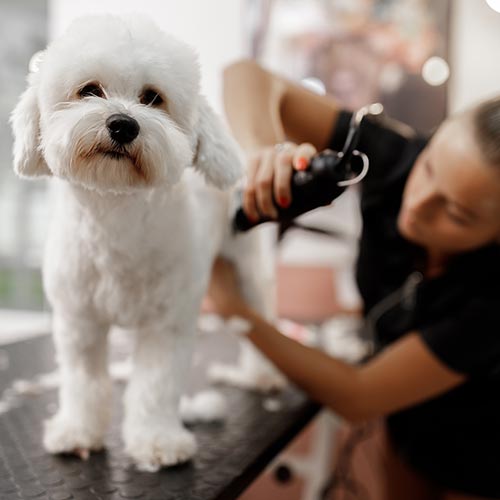 Grooming
We use only the finest dog-safe all-natural shampoos, dyes, and conditioners here at Paw Haven
Hear From Our Pet Parents
Get in Touch
(747) 250-9354