Dog Daycare in Van Nuys
The Premiere Dog Daycare in Van Nuys, while you're away, Paw Haven is the place for your doggy to play! We are proud to serve Van Nuys, CA pet owners, and their pets.
Deluxe Dog Daycare in Van Nuys 
A dog left alone at home all day may get anxious, restless, and behave in destructive ways. However, when dogs find a healthy outlet for their energy, everyone benefits. A great alternative to keeping your pet at home alone is none other than sending them to Paw Haven's dog daycare in Van Nuys
Dogs don't have to worry about where their owners are since our expert staff team will provide them plenty of time to play, snuggle, and soak up attention. Here at Paw Haven, we offer a variety of boarding options, daycare programs, and grooming services to truly pamper your pup during their stay. After all, If you're going on a vacation, why shouldn't they?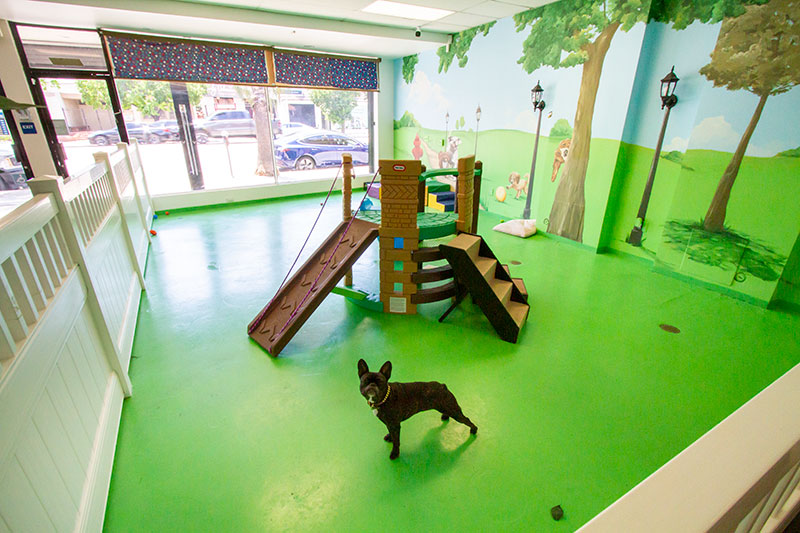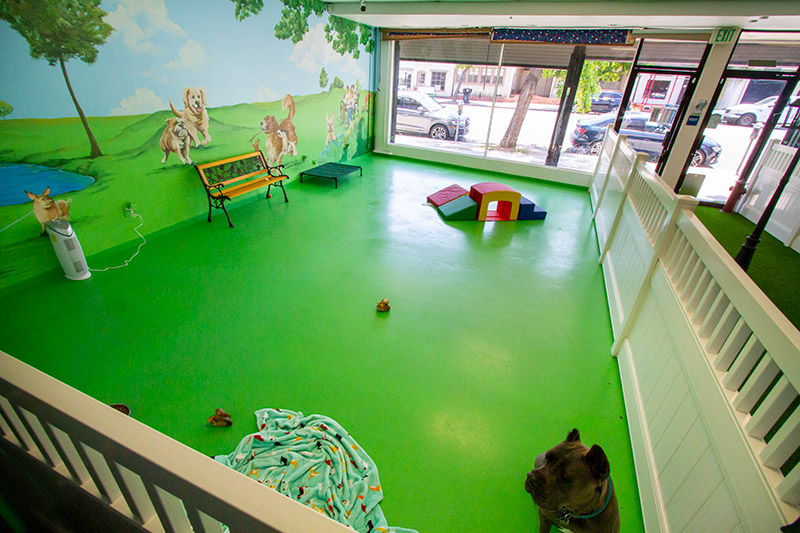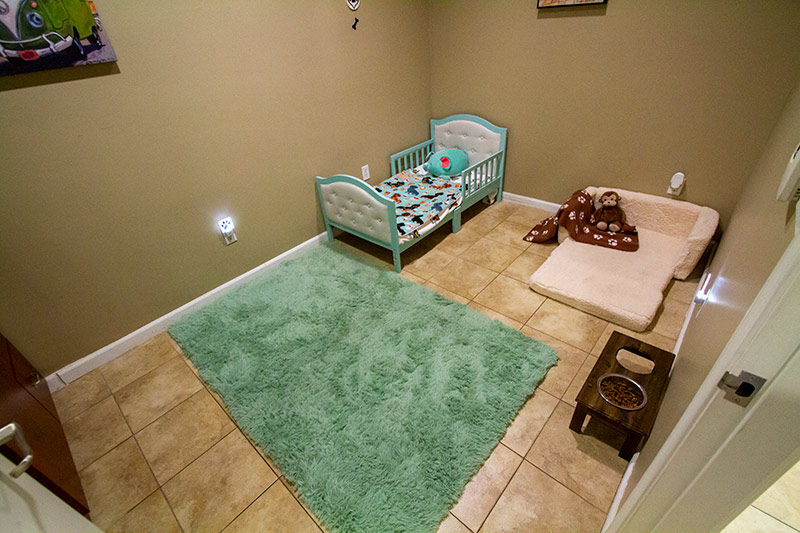 Paw Haven? More like Paw Heaven!
Safety and health are our top priorities. Your dog will receive lots of love and positive attention from our trained, dog-loving staff while being kept as safe as possible at our facility. At our Place, we keep tails waggin'!
We are dedicated to providing your dog with the best daycare experience. Every play area has epoxy rubber mats installed for traction. Plus, due to epoxy's soft nature, legs and joints will be well cushioned and protected. Thanks to our flooring, each play area is made safer and more comfortable for all canines big and small. Therefore, your dog will be able to have a more pleasant experience whether they have joint difficulties, hip problems, dysplasia, or other conditions that might cause discomfort.
We also have hospital-grade air circulation filters placed all across our building, along with floor-to-ceiling windows. These are the same filters that are used in veterinary offices, healthcare facilities for humans, and other places where the air has to be safely and properly filtered. This makes sure that your dog will have a safe, healthy, and enjoyable stay by reducing airborne bacteria.
We keep your pooch comfy in our climate-controlled rooms, which have large windows that bring in plenty of natural light. Your dog will feel perfectly at home with the A/C and the natural sunlight. You can see for yourself why we are among the top dog daycare alternatives in the Van Nuys region by visiting our facility.
Additionally, our expert staff organizes the daycare areas into appropriate sections for each group of canines. For instance, if there are a few active dogs, the play areas will be segregated so that the more active dogs may play together and the more laid-back puppies can unwind. We may even create zones based on size, with bigger dogs on one side and smaller or toy breeds in a secure, separate zone to make sure every pup is accommodated.
Flexible Daycare Rates to Accommodate Your Needs
At Paw Haven, there's something for essentially everyone. We understand that every dog owner has different needs and requirements. For this reason, we have many daycare packages, boarding solutions, and services available. Also, we welcome multiple dogs; each additional dog is 10% off!
$45 Full Day
Full-Day Care is ideal for dogs that must attend daycare for more than 4 hours
$35 Half Day
Perfect for short stays of 4 hours or less
$15 Hourly Rate
Perfect for those seeking a flexible dog daycare.
*Each additional pet 10% off!
Full Day Packages
5 Full Days: $15 Off
10 Full Days: $40 Off
20 Full Days: $100 Off
30 Full Days: $200 Off
Half Day Packages
10 Half Days: $310
20 Half Days: $580
Checkout Time is 6pm Daily
*All packages expire 1 year after purchase. 
Packages are non-refundable and non-transferable. 
Dogs Bark for These Add-Ons!
Specialty Spa & Grooming
Allow us to pamper your pooch while you're away! They'll be sparkling clean just in time for pickup
Play Hard, Train Harder
We'd be more than happy to lend a paw if your pup is in need of some training
Did Some-Puppy Call for a Taxi?
Our shuttle services are ready to pick up and drop off your pup to and from our facility
Owner- Approved Snacks
It's vacation after all, so why not spoil your pup with some of our tasty treats?
Detailed Report Cards
They say that curiosity killed the cat, but certainly not the dog! Stay up-to-date with exactly what your doggo is up to during their stay
One on One Play
Our dog daycare in Van Nuys can arrange for your pup to spend some time one-on-one with a dedicated member of our team to ensure he or she feels safe and sound in a new environment.
Let's Go For a Walk
Even if you may skip leg day, your doggo won't here at Paw Haven with an enriching walk around the Van Nuys area
Parties Planned Just Right
We want to celebrate your furry friend's milestone right by your side, so allow us to become your personal party planners!
Administering Medication
If your dog is currently on medication, we are fully equipped and ready to administer medicine while you are away, just let our team know in advance
Bedtime Routines
When it's time to wind down, we'll use our in-house white noise machines and calming music to relax your pup into the overnight portion of the stay
We are here to assist you if you have been searching fruitlessly for the ideal dog boarding or canine daycare facility close to you in the Van Nuys area. We encourage you to contact us to learn more or arrange a visit. We'd adore being your pet's next favorite place to stay!
Requirements for Attendance
To ensure that all the dogs who attend our daycare are safe and healthy, Paw Haven has a few standards that must be met first. All dogs must meet the following standards:
Owners must fill out our application prior to attending dog daycare or boarding
All dogs must undergo a short (free) evaluation
All dogs must be on a current flea medication
All dogs must be on a current flea medication
All dogs must be current on their shots or have titer tests to show immunity to Leptospirosis, Distemper,  Bordetella, and Rabies
Additional Info
Before your dog's first visit at Paw Haven, we recommend that you drop your puppy off at the daycare at least one day prior to your stay to allow enough time for your dog to acclimate to our facility. This helps us a lot in getting to know your buddy as it helps us choose the best boarding package for you and vice versa. Paw Haven is sure to be a paradise for your furry friend when you choose dog daycare in Studio City to fill their day with lots of fun and exciting activities. So let your never-ending search for the perfect kennel or dog daycare center near you quite literally come to a complete stop when you book your pal's next stay here at Paw Haven hotel!
Please contact us for more information or to plan a visit. We want to make the next best stay for your pet!
Does daycare actually benefit my dog?
You bet! Daycare for dogs keeps them mentally and physically stimulated, ultimately keeping them happier and healthier. Additionally, socializing with other dogs helps to even out some breeds' temperaments. This is particularly true if socialization is done correctly and at the proper age. Additionally, daycare reduces bad habits at home and may prevent separation anxiety.
What kinds of activities will my dog be doing at Paw Haven?
In our huge indoor play area, dogs may run, jump, zip over, and play on a ton of exciting equipment during playtime. We also provide a range of playgroup substitutes.
The benefits of playgroups are great for dogs of all temperaments and sizes, regardless of how big or small they are. Thanks to our dedicated staff, lots of toys, cuddles, and endless attention, your pooch will be sure to have a lovely time here at our dog daycare in Van Nuys.
Do you need to meet my dog prior to their first visit?
We require all of our clients to undergo a free behavior assessment before enrolling in daycare.
At the dog daycare in Sherman Oaks, who will be watching my dog to ensure their safety?
Through a combination of classroom instruction and on-the-job training, all of our staff members undergo thorough training. Two daily wellness checks are conducted on each dog to ensure their happiness and well-being. At our dog daycare in Van Nuys, a staff member with expertise and experience attentively observes each play session.
Does Paw Haven accept dogs with special needs?
Our team takes care of dogs of all breeds and all their unique needs. It is, however, best to discuss your dog's specific needs with our reservation specialist before booking your stay.
What are Paw Haven's dog daycare hours?
Mon – Fri: 7:00 am to 7:00 pm
Sat – Sun: 9:00 am to 6:00 pm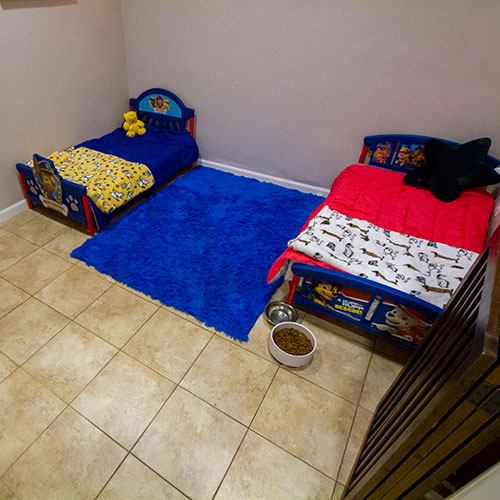 Boarding
From our premier facility to our experienced and highly-trained staff, we work hard to ensure that your dog's overnight stay is excellent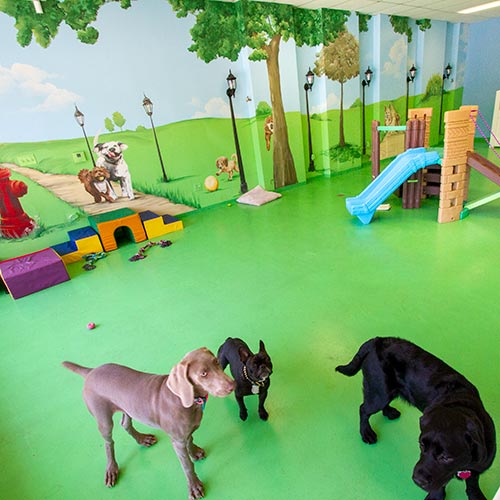 Daycare
Instead of worrying about where their owners are, your dog can enjoy playing, getting cuddles, and lots of attention from our expert dog daycare team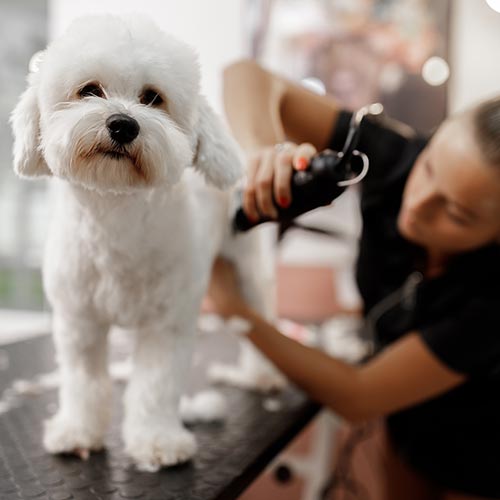 Grooming
We use only the finest dog-safe all-natural shampoos, dyes, and conditioners here at Paw Haven
Hear From Our Pet Parents
Get in Touch
(747) 250-9354